Organization of 2016 Hajj will be better - Mahama
He appealed to the organisers of the Hajj to consider charging one per cent of the total charge on Hajj on every pilgrim with effect from this year and pay the proceeds into the Zakat Fund of Ghana.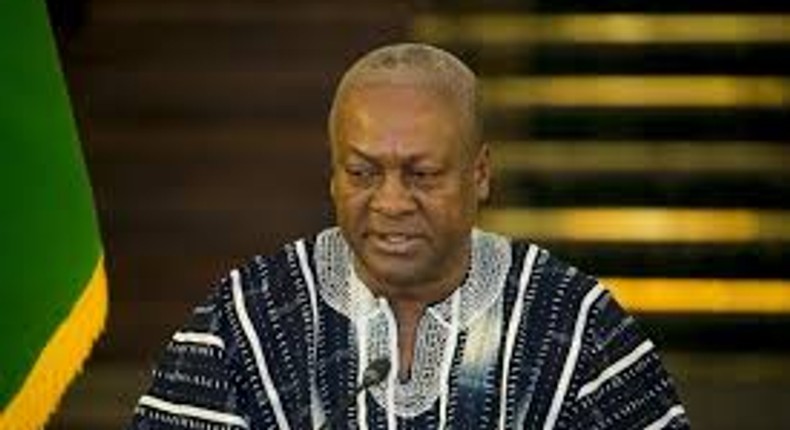 President John Mahama has assured Muslims of government's support to ensure that a much better Hajj is organised this year.
The appeal is to enable more scholarships from the Fund to sponsor a number of students to attain higher education so as to be able to compete with other children anywhere in the world.
President Mahama gave the assurance in a statement on his behalf by Alhaj Dr Abdul Rashid Pelpuo, the Minister of State in charge of Public Private Partnerships and MP for Wa Central, at a get-together for the Muslim faithful, dubbed: "The Sixth Annual Night of Power" at the State Banquet Hall in Accra.
The event, organised by the Muslim Caucus in Parliament, was on the theme: "Peace, Unity and Tolerance: the Roadmap to a Prosperous Nation."
President Mahama praised Allah for His special grace on the nation for its peace, and commended Muslims for their peaceful co-existence with other faiths.
"Our cultural identity as peaceful and hospitable people is unique and we must jealously guard and protect that trademark as in our dealings with one another and in our dealings with other people as well, "he said.
He urged Ghanaians not to take the peace and unity being enjoyed by the citizens for granted, "as we must all remain vigilant and be ready to expose the bad nuts in our midst who may be willing to exchange the peaceful teachings of the Quran for coins or empty promises by unscrupulous politicians before, during and after the elections in November.
The President said democracy must not be reduced to mere voting or election of representatives based on mere partisan considerations, but also to ensure that the people who are elected into office are those who would recognise, respect, tolerate and accept the diverse nature of the people.
The Speaker of Parliament Edward Korbly Doe Adjaho, saluted Muslims for maintaining peace, unity and tolerance; and gave the assurance the House would continue to support the annual Night of Power event.
In a sermon, Lt Col Umar Sanda Ahmed (Rtd), Ambassador to Egypt, exhorted Muslims to continue to pursue peace where ever they found themselves, adding that "This Jihad must start with yourself".
He said Islam stands for peace, and it would be hypocritical for one to preach peace and foment trouble.
Lt Col Ahmed charged Muslims to continue to work consciously in the communities in which they find themselves towards peace.
"Peace is a universal concept, and as Muslims, we are supposed to work towards peace," he said.
Sheikh Dr Nuhu Sharabutu, the National Chief Imam offered prayers for the nation.
JOIN OUR PULSE COMMUNITY!
Recommended articles
'BBTitans': 2 housemates break one of Big Brother's greatest rules
Ghana's gift to the world: How Idris Elba served the Ghanaian kente at Akwasidae
Veterinary doctor and his team 'fly' as sedated lion suddenly wakes up (video)
65th Grammy Awards: Dentaa Amoateng sells Ghana to the world with the perfect kente outfit
Christian Atsu reportedly missing under rubble after earthquake in Turkey
Ibrahim Mahama to pay for treatment of former NSMQ contestant suffering from bipolar disorder
Christian Atsu not found yet - Hatayspor Vice President
4 sexual fantasies women often have
Video: Christian Atsu's family sings praises to God after footballer's rescue