Rapper condemns father who smokes weed with son
A photo of a father who was smoking with his son has been trending on social media for hours and upon seeing it, the "Yakubu" rapper shared the image with a caption that condemns the act.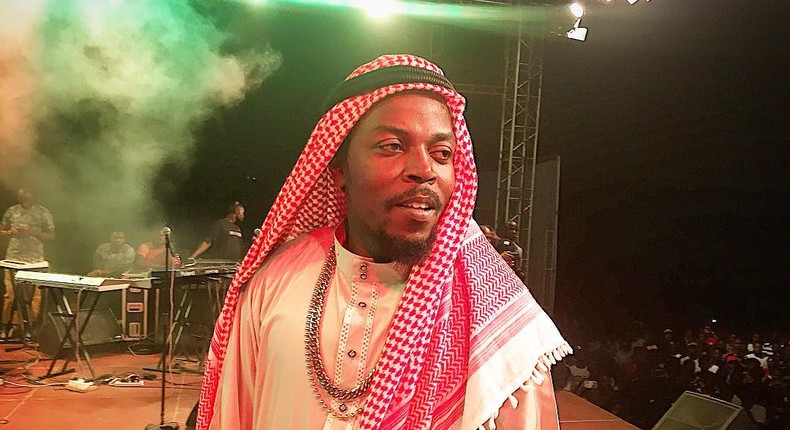 According to Kwaw Kese, the father's act was 'stupid' and added that 'some things are for adults only'.
Kwaw wrote "I don't know this guy but I heavily condemn this act of influencing this kid to smoke.
Some things are for adults only, nobody is stopping you to get high but pls leave the innocent kid out of this business meant for us adults..... I condemn this act of stupidity, and pray the world to do same..... Good day."
Kwaw Kese has been known in the entertainment industry for weed smoking scandals.
Kwaw Kese was arrested by the police in Kumasi on Saturday, November 22, for allegedly smoking cannabis and since he came out of prison, he has been a youth advocate.
JOIN OUR PULSE COMMUNITY!
Recommended articles
'BBTitans': 2 housemates break one of Big Brother's greatest rules
Ghana's gift to the world: How Idris Elba served the Ghanaian kente at Akwasidae
Veterinary doctor and his team 'fly' as sedated lion suddenly wakes up (video)
65th Grammy Awards: Dentaa Amoateng sells Ghana to the world with the perfect kente outfit
Christian Atsu reportedly missing under rubble after earthquake in Turkey
Ibrahim Mahama to pay for treatment of former NSMQ contestant suffering from bipolar disorder
Christian Atsu not found yet - Hatayspor Vice President
4 sexual fantasies women often have
Video: Christian Atsu's family sings praises to God after footballer's rescue