Davido makes first public comment on son's death (VIDEO)
After nearly 5 months following the tragic incident, Davido has finally reacted publicly to his son's death.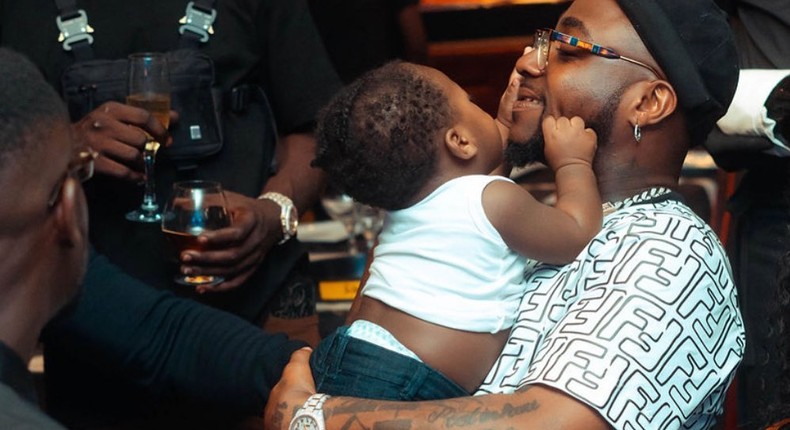 "The boy was inside water for too long and they pulled him out and rushed him to the hospital," a family source told said. "By the time they rushed him to Lagoon Hospital it was already too late," the source added under anonymity.
The sad news has seen Davido going off social media and pausing his music career. However, Davido made a rare return to social media after he was been billed to perform at the closing ceremony of the 2022 Qatar world cup in Doha.
Coming back to social media again to resume his career, he has made his first public comment about his death.
"There is a time for everything. A time to Grieve and a time to Heal.A time to Laugh and a time to Dance. A time to Speak and A time for Silence. Thank you to everyone out there for your love and support that has held me down," Davido said.
In a post shared on social media, he continued that "all the love and messages while I was away, the gifts sent, the concerts you all threw! I appreciate it all".
Seizing the moment to announce his new music project, he said "today, I want to remind you all that what is now Timeless, was once new. It's time for new. My next album TIMELESS is here, March 31st. Pre-save link in bio".
Davido's announcement came with the video below that also teases fans with some of his new songs as he speaks out about what he has been through.
Recommended articles
No need for record label if you have money —Epixode
Ghanaians are fortunate to have you - Fella praises Medikal, says he's best rapper ever
You can't build a house in East Legon on an actor's salary- Ekow Smith Asante
Medikal left me for Fella Makafui but I'm still his 'trophy' – Sister Derby tells critics
Yankee Beatz releases his debut single 'Bestie'
Mr Eazi to go bullish on tech investment as he visits Estonia
Tina Turner's husband to inherit half of her fortune for donating his kidney to her
Nigerian RnB star Rukmani releases new single titled 'So Fine'
Tyrone Marghuy: Achimota school adds controversial rasta student to its NSMQ squad