Rapper shoots mic into crowd at 2015 Pan Am Games [VIDEO]
Kanye West suffered a technical error during his performance at the Pan Am Games and decided to shoot the crowd with his mic!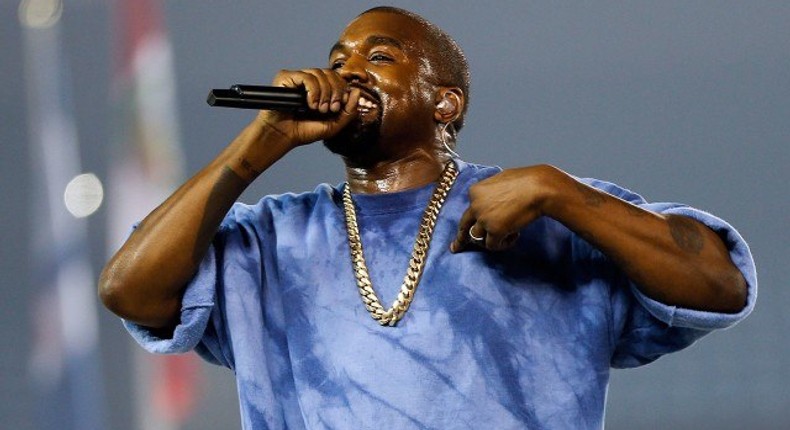 Kanye West's performance at the 2015 Pan Am Games on July 26 left everyone speechless — including his microphone!
When the rapper discovered his mic had stopped working just as he closed the event with his hit song, 'Good Life', he then threw the mic into the crowd and walked off the stage.
According to reports the rapper's action hasn't been tagged to anger or frustration but the good news is he in deedwowed the 40,000 fans and athletes at Toronto's Rogers Center with a medley that featured Stronger, Black Skinhead and Power.
Instead of waiting for a replacement, Kanye figured that it was as good as a time as ever to finish. With a smile ...or whatever he does with his face all the time, he lobbed the busted piece of equipment high up into the air!
Eye witnesses tell HollywoodLife that the crowd loved it and kept chanting "Kanye!" as he left the stage.
Sources say it's possible that Kanye didn't even know that his mic had died and he was listening to the playback. Or maybe he just wanted to end his set with the best of all mic drops? Either way, it's a bummer that the Games had already ended, because he may have taken home a medal for that impressive toss!
No one has come forward to tell the police if the mic left him/her injured...yet!
Recommended articles
I don't understand why we celebrate the dead more than the living - Ofori Amponsah
'Shatta Wale knows my house and my number' - Michy denies hiding son from his father
Nedu confesses to supporting cheating in marriage
RYLTY shares attractive Alté collab with producer, Zodivc
5 Ghanaian music groups who owe Ghanaians one last hit song
John Dumelo speaks on his relationship with Fred Nuamah; says he feels betrayed
Family of late Akwaboah Snr. holds one-week memorial [PICTURES]
SDK confirms 'Cameraman' remix with Shatta Wale; reveals he helped push the song
AY confronts trolls after accepting national award