"If I marry you and cheat, you must forgive but if you retaliate, you'll go to your father's house" – Man explains
The high cost of marriage these days and the hustles that young men have to go through to raise fund to tie the knot with their lovers make some of them feel entitled to mistreat their wives in retaliation.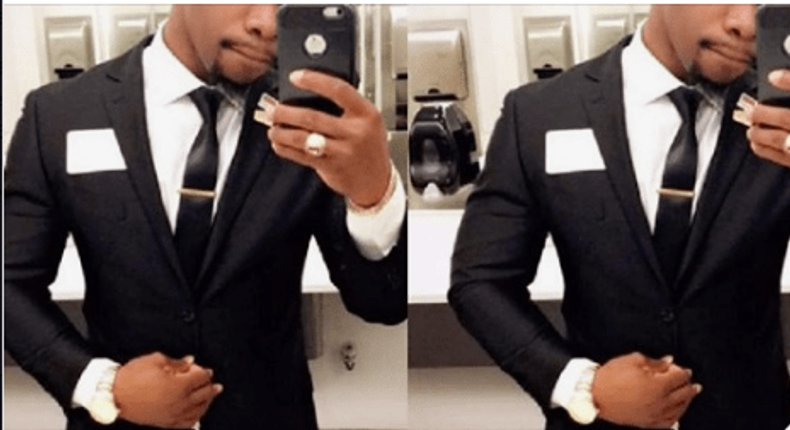 A Nigerian man has warned his future wife that if she tries to cheat on him in retaliation for his adultery, she will end up in her fathers house.
According to the gentle-looking man identified as Alex Uchenna, it is a must that his wife forgives him when he cheats on her but she has no option of trying to pay him back in the same fashion.
"If I marry you and i cheat on you, you have no choice than to forgive me but if you cheat back you will reach your father's house. note:- you can only cheat back when you're the one who paid your own bride price, get the items in the annoying long list, pay the bills for your tradition and white wedding, rent the house, buy your own car, pay the bills and provide the foods in the house," Uchenna wrote on Facebook.
The post has triggered reactions on social media with some people agreeing with Alex Uchenna while others disagree with him.
Although the post is controversial, it reignites calls for a relook at the cost of marriage these days to make it affordable to everyone.
JOIN OUR PULSE COMMUNITY!
Recommended articles
Police save little boy who hid inside aeroplane's engine to travel abroad (video)
Pacific lingcod, a fish with 555 teeth loses up to 20 everyday & grows them back immediately
Man sparks reactions as he reserves the front seat of his car for his "wife only"
Boys of this tribe must perform blowjob on older men, drink their semen to "grow properly"
'You are promoting Antichrist if you wear jeans' - Prophetess claims
Serious prayer & tongue-speaking by passengers as aeroplane develops fault mid-air (video)
I've accepted marriage proposal of my friend's boyfriend but I'm feeling guilty - Lady cries
Ghanaian man cries out after thieves broke into his shop and stole 2 coffins (video)
Man who scored 9 'Fs in chain' graduates from university with first-class degree