CORRECTION: Man whose fart kills mosquitoes has been hired to produce belly gas for repellent (Satire)
CORRECTION: On December 12, 2019, we published an article with the headline: Man whose fart kills mosquitoes has been hired to produce belly gas for repellent".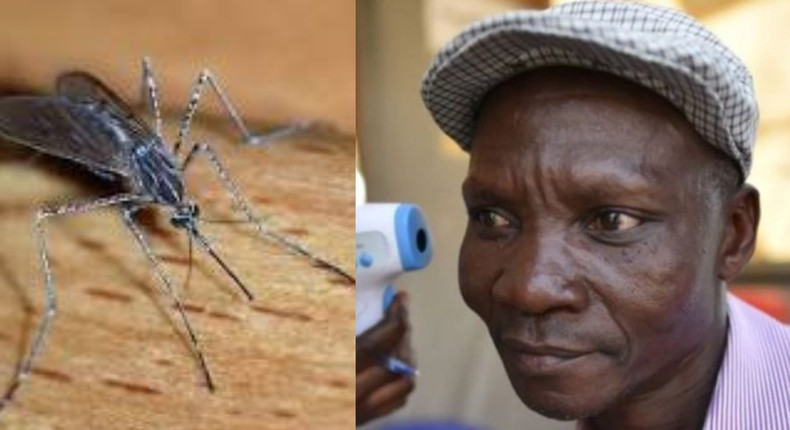 We now understand the story we sourced from The Sun newspaper of London originated from a news parody website.
No company has expressed interest in working with a man whose fart kills mosquitoes.
Pulse Ghana is happy to set the record straight.
God has indeed gifted everybody with something unique that can be of benefit to the world.
A 48-year-old from Kampala, Uganda has claimed that scientists are currently researching the components of his fart to ascertain how and what exactly in it that kills mosquitoes in large numbers.
Joe Rwamirama has reportedly been signed up by insect repellent companies who are researching into his fart.
He is reported as saying that no one in his home village has ever contracted malaria because his fart kills insects over a six-mile radius which is estimated to be larger than that of the atomic bomb which destroyed Hiroshima in 1945.
Corroborating his claim, thesun.co.uk quoted a local barber by name James Yoweri as saying: "He is known all over the city as the man who can kill mosquitoes with his farts.
"When Joe is around, we all know that mosquitoes will vanish.
"He is respectful of people around him and will only fart when there are mosquitoes around which bring malaria. His farts get rid of this disease."
Also confirming the claim, a Local chief who knew Joe right from his infancy said he temporarily adopted him during the malaria season and no one in the neighbourhood contracted the disease
"I heard about Joe's gift and I took him in to help mop out the mosquitoes infesting our surroundings.
"He respectfully drops these bloomers and it helped eradicate the insects. He does his thing and they drop - like flies," the chief is quoted as saying.
Wondering what kind of food Joe eats to produce the mosquito repelling fart?
He said: "I eat ordinary food just like everyone else but no insect can lay a foot on me, not even a fly.
"I smell like a normal man and I bathe daily and my farts are just like everyone else, they are only dangerous to small insects and especially mosquitoes."
While the acclaimed researches are underway, Joe is upbeat about marketing a mosquito repellent made from his fart.
"Imagine buying a Raid can with my face on it!" he added.
If alleged research proves positive, then the man is worthier than a goldmine, and his children may also have the same gift by heredity.
JOIN OUR PULSE COMMUNITY!
Recommended articles
'You are promoting Antichrist if you wear jeans' - Prophetess claims
Serious prayer & tongue-speaking by passengers as aeroplane develops fault mid-air (video)
I've accepted marriage proposal of my friend's boyfriend but I'm feeling guilty - Lady cries
Ghanaian man cries out after thieves broke into his shop and stole 2 coffins (video)
Man who scored 9 'Fs in chain' graduates from university with first-class degree
Man sets Guinness World Record after lifting a woman weighing 63.80kg with his beard (video)
Man reports his close friend to authorities for getting rich overnight
19-year-old girl stabbed multiple times in Accra after catching her brother & mother having sex
Pressure mounts on SDA pastor to resign for saying "the best person to rape is your wife"