Palm wine tapper stabs friend to death after dreaming that he slept with his girlfriend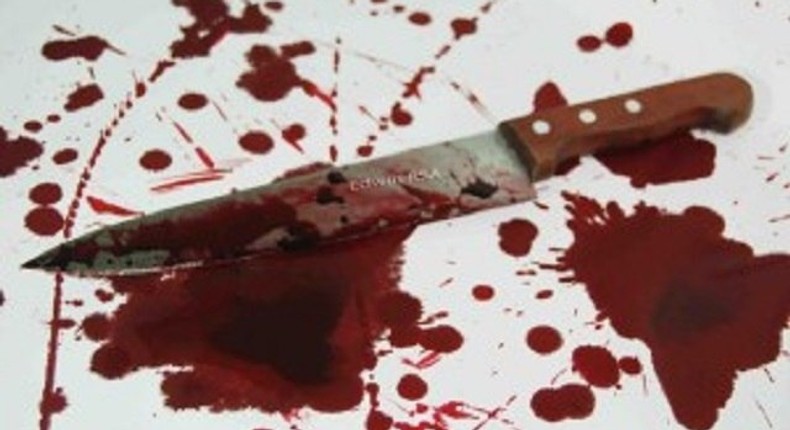 The incident reportedly occurred at Wawasi in the Afigya Kwabre South District on Friday, October 8, 2021.
Accra-based rainbow radio reports that the 45-year-old palm wine tapper identified as Desco has admitted to the crime.
"I lured my friend into the bush and unknown to him, I stabbed him from the back. He fell down and I repeated it till he gave up his ghost," the suspect is quoted as having confessed.
As if the alleged murder of his friend was not heartless enough, the suspect again stabbed another person the following day, claiming that the victim treated him unfairly in his dream and that he was also part of the challenges facing the community.
Fortunately, the victim survived the attack and has been on admission at the Ankaase Hospital.
But the suspect who was bent on hurting the victim went further to stab the second son of his second victim.
He reportedly confessed to all the bloody acts after he was arrested by residents of the Wawasi.
It is not clear if the suspect is mentally sound.
JOIN OUR PULSE COMMUNITY!
Recommended articles
Adorable twins bag first-class degrees from the same university
Doctor and nurse suspended for having sex, moaning and disturbing patients who're in pain
You'll need us when you get wounded; stop attacking us – Ambulance Service to armed robbers
IGP chases & arrests 'fake' Toyota Landcruiser V8 driver for reckless driving
33-year-old lady will be the first black woman to live in space and work
Police save little boy who hid inside aeroplane's engine to travel abroad (video)
Pacific lingcod, a fish with 555 teeth loses up to 20 everyday & grows them back immediately
Man sparks reactions as he reserves the front seat of his car for his "wife only"
Boys of this tribe must perform blowjob on older men, drink their semen to "grow properly"