Pastor butchered by ritualist after he went for more power
A sad tragedy occurred when a pastor met his death at the hands of a ritualist he went to boost his church powers.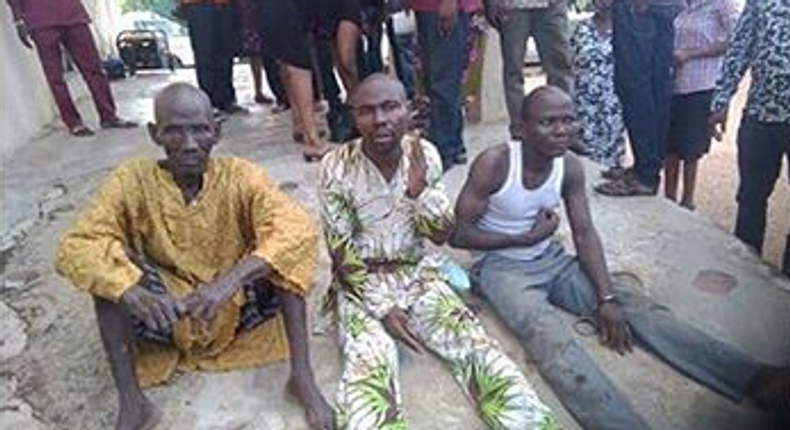 According to the source, the ritualist Sina Adeoye has been servicing the pastor for some time now providing him with the power which he uses to perform miracles in his church. But this time around instead of fortifying the pastor he killed him for his body parts. 
Conferring to reports, Pastor Emmanuel Ogedengbe asked his church member, Sola Adebayo to accompany him on 5th May to go and see the ritualist. Upon reaching there Adebayo was asked to wait outside whilst the pastor went out with the ritualist. 
Adebayo said, "It was when we got to Oba-Ile that I realized we have come to a herbalist house and I immediately asked him what we were doing there He told me that these suspects were his friends and that they have been friends for like 8 years. A few minutes later, I was told to wait and they all left with Pastor and it was when I started calling his number without any response that I started having a second thought."
According to Sola Adebayo, he was cashed until he escaped to his car parked on the highway. He said he immediately went to the police station to report the incidence. The police later organised the arrest of Sina Adeoye, Fatai Tirimisiyu and Baba Alawonle. Who confessed to having murdered the Pastor and shared his vital body parts. 
Unfortunately for the accused his son, Sadiq also made an appearance at the police station with a big bowl filled with human parts. Sadiq said to the police, "My father told me to keep this bucket and warned me not to open it, lest I go blind. But since I heard that he has been arrested, I see the need to bring the bucket to the police so that he can open it."
JOIN OUR PULSE COMMUNITY!