Father of four dies during sex with secret lover
A married father of four was found dead in the home of his girlfriend where he had gone to spend the night.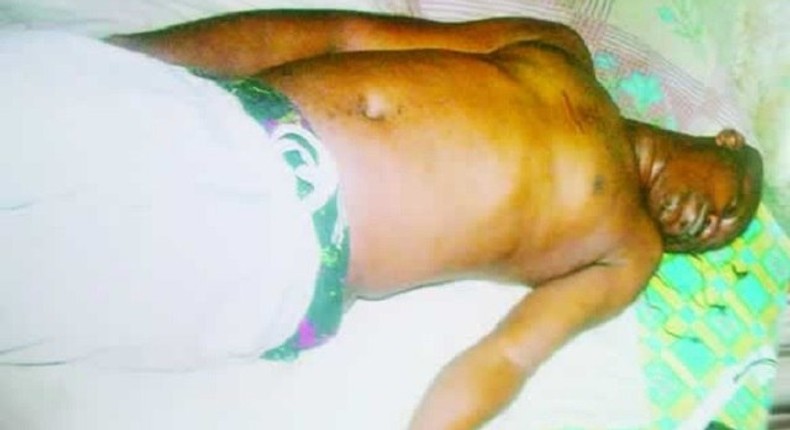 A 37-year-old clearing agent,
The incident reportedly happened in the apartment of the mistress on Surulere Street in the area, after Olarenwaju, said to work with an aviation company at the Murtala Mohammed International Airport, Ikeja, had gone to spend the night with the lady.
It was gathered that the victim suddenly died after several rounds of sex, and it was the woman's screams for help that drew the attention of other tenants and the landlady , who rushed to the nearby Oke-Odo Police Division to lodge a report.
A tenant in the house said the deceased was a regular face at the compound and came often to spend time with the lady.
"The man was married, but he had a girlfriend who lived in Abule Egba. On August 23, he had closed from work when he called her on the telephone that he would be sleeping at her place.
The girlfriend said she told him not to come because he was married, but he insisted on passing the night at her house.
The lady said when he got to her place, they ate the same food and drank the same water. They had sex, after which they slept.
She said around 5am, she woke up to go to work and discovered he was stiff. She said she tried hard to wake him up, but he didn't respond.
She said she was too confused to know what to do and waited for about three hours before raising the alarm, which drew the attention of people, including the landlady."
A family member of the deceased said they do not want to pursue a police case and would want to bury him quickly.
"The family does not want the police to investigate anything. They said they had received the news in good faith and that the corpse should be released for burial in accordance with Islamic rites.
I am not sure his wife has been informed because she did not follow them to the station. But obviously, she will not receive the news well."
The State Police Public Relations Officer (PPRO), SP Dolapo Badmos, confirmed the incident, saying that the police has commenced investigations into circumstances that led to Olarenwaju's death.
"The man was allegedly found dead in a room in the Abule Egba area after spending the night with his girlfriend. A team of police detectives from the Oke-Odo Police Division visited, examined, and photographed the scene.
We discovered that there was no trace of violence on the body. The corpse has been deposited in a morgue."
JOIN OUR PULSE COMMUNITY!