How GE is helping a healthier Africa to emerge
Delivering high-quality healthcare in Africa is one of the most pressing challenges facing the continent today. Across many parts of Africa, access to appropriate healthcare facilities (hospitals and clinics) and qualified healthcare expertise (doctors, nurses and skilled healthcare workers) is limited.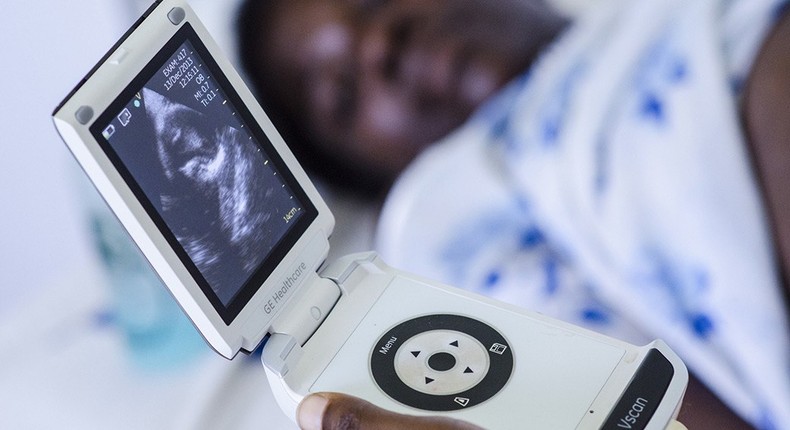 This article was written by
The numbers are sobering: While only 15 percent of the world's population lives in Africa, a quarter of the world's disease burden — a metric used to assess the impact of diseases — rests on the shoulders of the continent.
Because 70 percent of the population lacks access to basic care, life expectancy is more than 20 years lower than in Europe, and infant mortality remains unacceptably high — three times higher in Nigeria than in Indonesia, for instance.
But within this unfortunate reality, there is some good news. We are seeing increased government and private investment in healthcare across Africa, from the introduction of healthcare systems and major infrastructure projects to the development of smaller clinics and training programs to build skills and services.
As the continent is moving in the right direction, the question remains for those private and public institutions looking to be a partner in healthcare delivery: What is a smart, sustainable framework to ensure momentum continues forward?
First and foremost, effective solutions must be comprehensive and account for dynamics and challenges unique to each country. This means that to be a successful partner, one cannot simply "de-spec" technology made elsewhere in the world and expect it to work across African countries. Technology must be the right design, price point and specification to be valuable and deliver the expected outcomes for each country.
While technology is crucial to bringing better healthcare to the continent, to make healthcare delivery sustainable, there cannot simply be technology in isolation. Addressing Africa's healthcare needs requires a holistic, system-wide approach that includes skills development and education for healthcare workers, as well as solutions for hospital administrators and governments who are planning the next generation of healthcare for their countries.
Achieving long-term, sustainable success in bringing more care to more people is about developing smart, solid public-private partnerships in each country.  Governments and businesses must work together toward shared outcomes, and it is crucial for partners to work in alignment with each other and with other parties who are in country — clinicians, NGOs and hospital leaders.
Effective healthcare delivery also must also address changing needs. For example, until recently, Africans were more likely to die from malaria than from heart disease. While communicable disease is still a threat, statistics show that non-communicable diseases, including cancers and cardiovascular disease, are steadily on the rise across the continent. With one doctor per 120,000 people, many people across Africa find it difficult — if not impossible — to access basic, preventative care. Solutions, therefore, must address the chronic diseases that are impacting populations.
Although the way forward is no simple matter, we are seeing a convergence of positive developments in Africa and in the healthcare industry that make delivery of care promising.
Africa has the fastest growing Internet penetration in the world, the largest population of young people on the planet, and it is soon to be home to the largest workforce in the world. It is on the verge of becoming a new model of economic and social prosperity. Recognizing that health and economic prosperity are inextricably linked, Africa's governments are investing in the development of modern healthcare systems. They are making commitments and taking steps, including working closely with key business partners, to deliver better care to more people.
Within the healthcare industry, we are seeing continued innovation that is having profound effects on improving the quality of life around the world.  Portable monitoring devices now make it possible for doctors in rural Ghana and Tanzania to offer better maternal and newborn care. Simple devices like mobile phones are being used by midwives to relay patient data from rural villages to experts at district hospitals. Early interventions like these can save lives.
The challenge of delivering quality healthcare in Africa is complex. There are encouraging signs that a healthier continent is emerging.
For more info on s endeavors in Africa visit:-
JOIN OUR PULSE COMMUNITY!
Recommended articles
Saudi Arabia players get N592 million Rolls Royce as gift following epic World Cup comeback win against Argentina
Married woman stabs husband to death for trying to have sex with her
Report: Mubarak Wakaso dropped from Black Stars squad for Qatar 2022
'Better than Messi' – Ghanaians react to Afriyie Barnieh's performance against Switzerland
Round of 16 Draw: Real Madrid to play Liverpool again, PSG, Messi to meet Bayern Munich
He wouldn't shake my hand - Nasty C reveals why he turned down Sarkodie's feature requests
Govt will freeze hiring of public and civil servants from January 2023 – Ofori-Atta
I'm not aware of fuel prices because I don't own a car - KT Hammond
Greedy and silly braggart — Nana Aba-Anamoah slams Charles Adu Boahen
Our newsletter gives you access to a curated selection of the most important stories daily.