Don't mess with the new African consumer
The African media landscape is changing at a rapid pace, says Shane Solomon, SMG Lighthouse's head of Africa.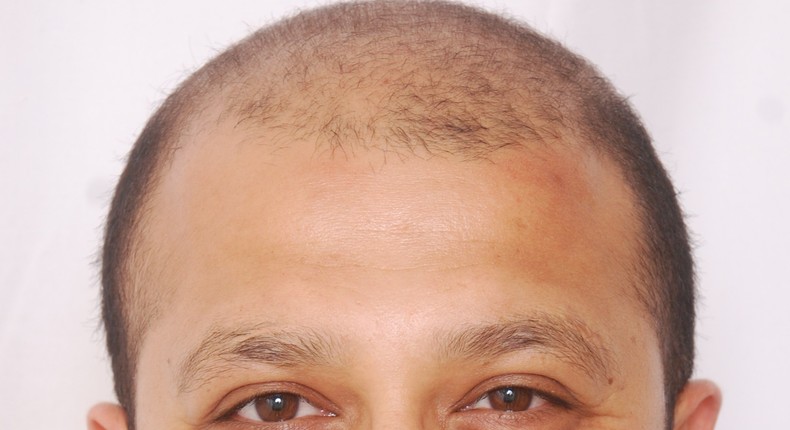 It is not surprising that in the past few years a couple of South African agencies – digital and creative – have been snapped up by global media giants in preparation for an all-out assault on Africa's advertising landscape as the next decade unfolds.
WPP bought digital agency Quirk in May 2014 in line with its strategy of "developing its services in fast-growing and important markets and sectors and strengthening its capabilities in digital media".
Publicis acquired search-marketing operation Synergize, which was then incorporated into Saatchi & Saatchi South Africa. Its purpose is to boost its "integrated communications capabilities in South Africa and across the Saatchi & Saatchi Africa network". Publicis also bought award-winning agency Machine.
Its CEO, Adrian Hewlett, says the "global skills and intellectual property that Publicis Worldwide brings to the table will position the newly-formed agency extremely well to provide a fully-integrated offering to clients on a pan-African scale". Publicis also added ad agency Owen Kessel to its list of holdings, merging it with Leo Burnett.
And to top it all, it also bought digital agency Lighthouse, merging it with media agency Starcom MediaVest Group to become SMG Lighthouse. In the out-of-home media sector – a massively popular medium in Africa – French giant JCDecaux, in partnership with community-owned investment company Royal Bafokeng Holdings, bought Continental Outdoor Media, a big player in the African outdoor media sector.
"My feeling is that African creative agencies have the opportunity to leverage huge, untapped potential," says Michael Muller, shareholder and executive creative director of the DWF Collective. "The reason is that where there are challenges and problems to be solved, there are smart, intuitive and relevant ideas waiting to come to the fore ... As we see African agencies and creative teams starting to craft and package their intuition more often we'll see more iconic work coming out of Africa. Innovation is in our blood, so watch this space," he says.
The African media landscape is changing at a rapid pace, says Shane Solomon, SMG Lighthouse's head of Africa. "African consumers are as advanced [as the rest of the world] in their approach and response to the way brands communicate and the way they respond. The challenge is more around access to these platforms to drive the interactions and conversation."
"The misconception around Africa lagging behind is a myth," Solomon emphasises. "With open communication and access to the internet, communication is becoming more relevant and global, so brands are at a bigger risk of falling behind if they lack respect for consumers and have no idea what they represent in the consumer's mind, both emotionally and functionally."
Josh Dovey, CEO of the Omnicom Media Group, says the future of advertising in Africa is no different to the future of advertising anywhere else. "We just find ourselves at a different point on the trajectory. The internet will become the portal through which all media content is consumed. Anyone who has travelled to Europe, the Far East or the US in recent years will see that very clearly," he says.
Solomon believes digital advertising and networks will power the future of advertising in Africa. Africans are increasingly connected, mostly via mobile phones, and it is in this space that brands will have to win the loyalty of a host of new consumers. In the recent Ericsson Mobility Report, published in November 2016, researchers said that Africa will experience a 3x growth of mobile broadband subscriptions from 2016 to 2022. And soon the number of smartphone subscriptions will exceed those for basic phones.
"Companies who have adopted a digital approach in Africa to make their products accessible to consumers are starting to realise these benefits," Solomon says. "Some companies have even chosen to launch their products and services through e-commerce platforms such as Uber and Groupon, which has changed the status quo and brought about new thinking and interactions with consumers," says Solomon. "African brands are also getting themselves into the global market through using digital as a media platform."
Dovey says that when access to the internet was via fixed-line broadband cables into desktops, "It did look as though we were going to face great challenges in getting this technology to work effectively, given Africa's vast size and underdeveloped infrastructure.
"However, as cellular telephony leap-frogged the requirement for fixed copper cables, so the exponential growth of smartphones and mobile device penetration into the population will overcome the geographical and infrastructure issues that previously looked so daunting."
"This kind of consumer communication has already become normal for the younger tech-savvy generation. Advertisers love it because it is so measurable, which takes away another previous problem: lack of reliable research across the continent," he says.
"As access to social media platforms increases, consumers are slowly choosing to use social platforms to voice their discontent, says Thando Dingaan, CEO of the DWF Collective. They blog, tweet, post on Facebook or on consumer forums about the brands from which they've experienced bad or good service. And as word of mouth is one of the most persuasive forms of advertising, brands are starting to really take notice.
"As data becomes less expensive and more accessible, we will see a far larger role being played by digital," Dingaan says. "It's mobile that is a key component in Africa for brands at the moment. Mobile penetration in Africa is vast and understanding how mobile is used and the role it plays in the consumer's daily life is key for any major brand in Africa."
JOIN OUR PULSE COMMUNITY!
Recommended articles
10 ways to keep your clothes wrinkle-free without ironing
Foods that can worsen your acne
Make ketchup at home with ripe tomatoes
7 advantages of having children in your 30s
If you can't do these 3 things with your ex, you're not ready to move on
5 things a cheating partner says that prove they cheated
DIY Recipes: How to make shawarma bread using oats
5 signs they are the villain even if they claim to be a victim
Moaning during sex is such a good thing, according to sex experts