7 ways to get better hair without using expensive products
"The stuff you can eat is the best thing to use on your hair"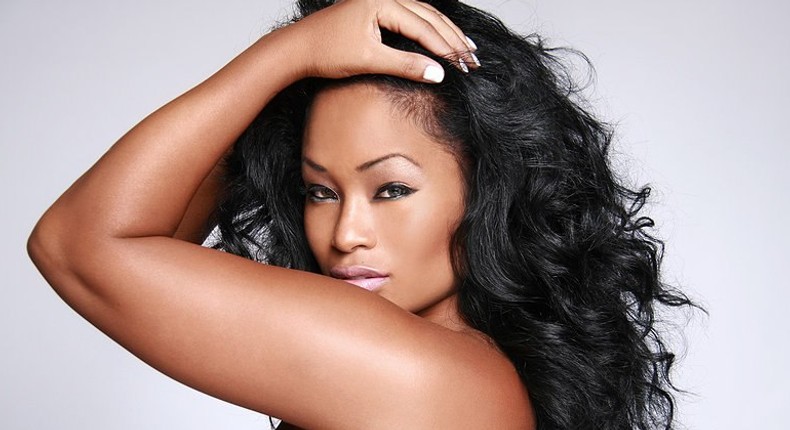 Hair consists of protein (keratin) so it is a very important part of your diet if you want strong, healthy hair.
Eggs, ham and fish are all good sources of first-class protein. Proteins consist of amino acids, some essential and some non-essential. Essential amino acids are more abundant in animal protein and are more easily absorbed.
2. Get your daily vitamins
Deficiencies of iron, calcium, zinc, vitamin D, B12 and B6 can be common, so it's important to eat food that contains these vitamins or, if you're vegetarian, it may be necessary to take them in supplement form.
3. Carbs are your hair's BFF
Since hair is such a barometer of our health, any improvements we make to our general well-being will be a bonus for our hair. A balanced diet rich in proteins and carbohydrates - which contain key essential vitamins and minerals is great for hair growth.
As hair is recognised as a non-essential tissue by the body, we need to top up our energy levels with proteins and carbohydrates every four to five hours. Research indicates that the energy available to non-essential tissue such as hair follicles may be reduced after this time.
Certain diseases can have an impact on the immune system and may possibly cause deficiencies which have a huge impact on the hair. So, it's wise to have blood tests at least once a year through your own GP or private practitioner.
Our bodies need regular exercise and so does our head. Shampooing hair daily means we are massaging our scalps, which in turn results in a clean, fresh, healthier scalp.
Massaging the scalp in a kneading action increases the blood supply to the area. This allows vital nutrients to feed our follicles. Conditioners used after shampooing help to flatten the hair cuticle. The combination of clean and smooth hair improves light reflection which gives hair a shine.
7. Worried about grey hairs?
A multivitamin supplement such as Seven Seas' Perfect7 contains Omega-3 fatty acids which prevent the hair from being dry and lifeless as they have a moisturising effect. This can also reduce itching, and dandruff.
The supplement also contains copper which is known to prevent the onset of grey hair by boosting the production of melanin (the pigment which gives hair its colour).
Recommended articles
DIY Recipes: How to make pawpaw smoothie
4 simple ways to make eyelash extensions last longer
The best celebrity pictures on Instagram this week
Men benefit better from marriage than women - Study
For women: 4 foreplay tips to drive men wild
These are 5 top signs of fake love in a relationship
DIY Recipes: How to make Ga kenkey with sauce and fried fish
10 trending kente styles that took over the 'gram in February
For couples: 5 best tips to have better sex and intimacy