Must read hair and skin benefits of nutmeg
Mix Nutmeg powder with coconut milk and massage gently to enjoy a healthy, radiant skin.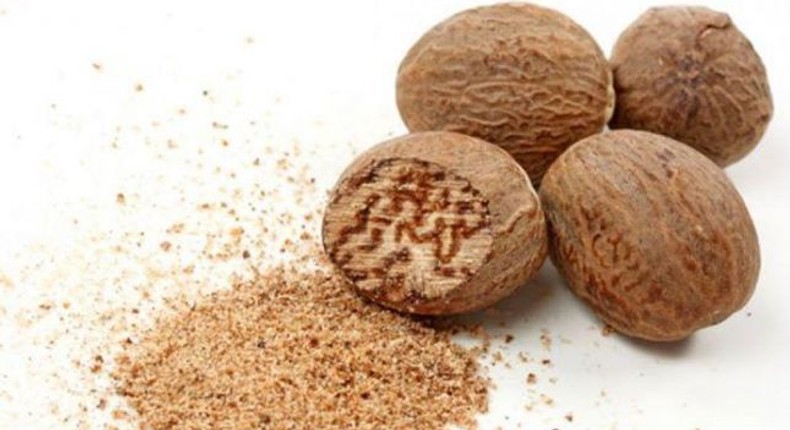 According to research, nutmeg has been an essential ingredient in the beauty regimen of Egyptian women.
Most manufacturers of various facial lotions, scrubs, and face washes use it as a major ingredient.
Here are some of the benefits benefits that nutmeg provides.
Nutmeg possess innate anti-ageing properties. It improves the circulation levels and combats the free radicals. Thus, it reverses the ageing process of skin by preventing the onset of premature ageing signs such as fine lines and wrinkles.
Nutmeg is rich with antibacterial and anti-inflammatory properties. This makes it a wonderful solution for various inflammatory skin conditions. You can also use it to promote healing of cuts and wounds.
A spotless, radiant skin is the dream of any woman. You can now use nutmeg oil for the same. Mix 3 tbsp nutmeg powder with honey and milk to prepare a semi-thick paste. Apply it on the face and wash off with lukewarm water to ease you blemishes.
Nutmeg oil is known to strengthen the tresses, thereby nourishing it from within and adding that luscious shine. That is one of the key reasons it is an essential ingredient in numerous hair care products.
Nutmeg oil can be massaged on to scalp to ease the inflammation and improve circulation levels. This in turn eases hair loss. It also stimulates hair growth, adding volume, length, and bounce.
Recommended articles
DIY Recipes: How to make Ga kenkey with sauce and fried fish
10 trending kente styles that took over the 'gram in February
For couples: 5 best tips to have better sex and intimacy
Chatrooms and how they may be the most fun, or most dangerous places
4 common foods that are healthy for the skin
For women: 3 common infections you could contract during menstruation, remedies
DIY Recipes: How to make rice porridge
Penelope Adinku: Meet Ghanaian female surgeon who just set an incredible feat
Pull-out method during sex? Here's how it may fail, risks