Chale Wote Street Art carnival 2015 bicycle stunts
The streets of James Town, a suburb of Accra was filled with revellers, sight seers and art lovers as they thronged the community to participate in this year's Chale Wote Street Arts Festival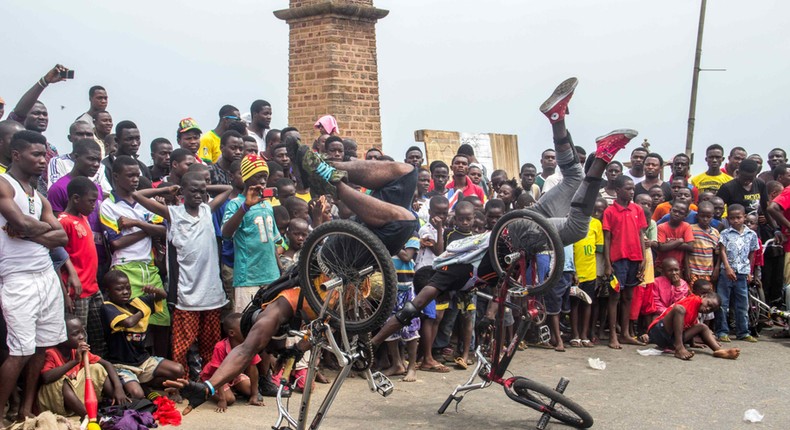 The much-anticipated Chale Wote Street Art Festival saw thousands of people throng James Town in the Greater Accra Region.
The arts festival brought together industry players including artists, musicians, community activists, writers, designers and students to showcase their God giving talent and discuss ways to develop the arts industry.
Amazingly, lots of Arts were displayed which include Graffiti, Mural Paintings, Canvas Paintings, Fashions and also the kids in their own were skate around with shoes and ride on bicycles.
Recommended articles
7 wardrobe essentials for every Ghanaian man
7 Self-care activities to do on weekends
Dating to marry? 5 simple things to consider
The best celebrity pictures on Instagram this week
The best ways to improve your cognitive health
FDA cautions against certain eyedrop brands as 3 die, 8 go blind
Coconut husk: 3 health benefits of this commodity
DIY Recipes: How to make Tubani (Steamed beans pudding)
7 photos that prove Sandra Ankobiah is the ultimate fashion girl for dates