Barbecue fish recipes for Christmas
Pulse daily DIY recipe teaches prospective chefs how to prepare healthy, Ghanaian dishes in a simple way.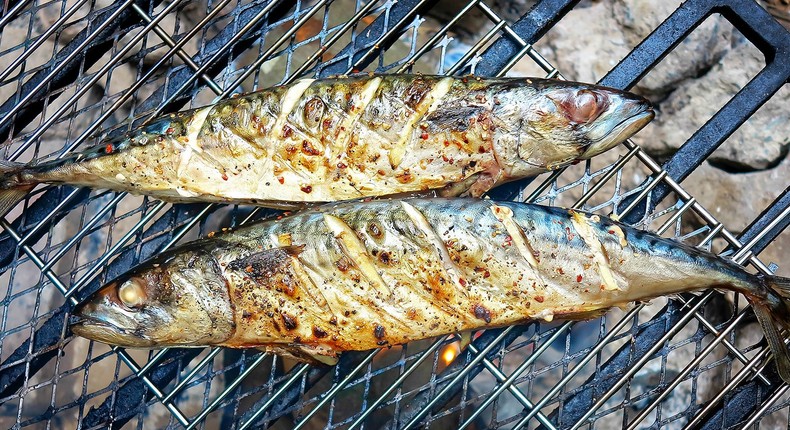 2 medium mackerel, filleted, skin on
5 garlic cloves, smashed
4 ounces butter
Salt
Pepper
1 or 2 limes
Preheat an outdoor grill to medium heat and oil the grates with a brush or towel.
In a small saucepan, melt the butter and add the smashed garlic.
Make 3 deep cuts on each side of the fish. Season fillets generously with salt and pepper. Place flesh side-downand cook for 2 to 3 minutes.
Flip fish over and cook for an additional 2 to 3 minutes.
Remove from grill and brush with some of the garlic butter (about 2 tablespoons).
300g mackerel
100g jasmine rice
4 spring onions, sliced
1 red pepper, deseeded and diced
1 tbsp low-sodium soy sauce
Juice 1 lime
Small piece fresh ginger, grated
1 garlic clove, crushed
2 tbsp honey
4 mackerel fillets
zest and juice 1 lime, plus extra wedges to serve
1 tbsp extra-virgin olive oil
butter, for greasing
steamed baby bok choi, to serve
2 tbsp soy sauce
1 red chilli, deseeded and cut into matchsticks
juice 1 lime
thumb-sized piece ginger, grated
2 tbsp muscovado sugar
JOIN OUR PULSE COMMUNITY!
Recommended articles
Here are 7 things your partner does not need to know about you
5 things you should never do to please a woman
GIS Prom '22: Here are all the photos you missed
Brand new PS5 up for grabs in Happy Delight Essay Challenge
Make-up s*x: Here is why you should have it after a fight
Health monitoring with Redbird
Melanesians: Meet the world's only natural black blondes
3 unforgivable secrets you should never keep from your partner
Ladies and gentlemen: 5 facts about orgasm you probably didn't know