How to make chips on a stick
Pulse daily DIY recipe teaches prospective chefs how to prepare healthy, Ghanaian dishes in a simple way.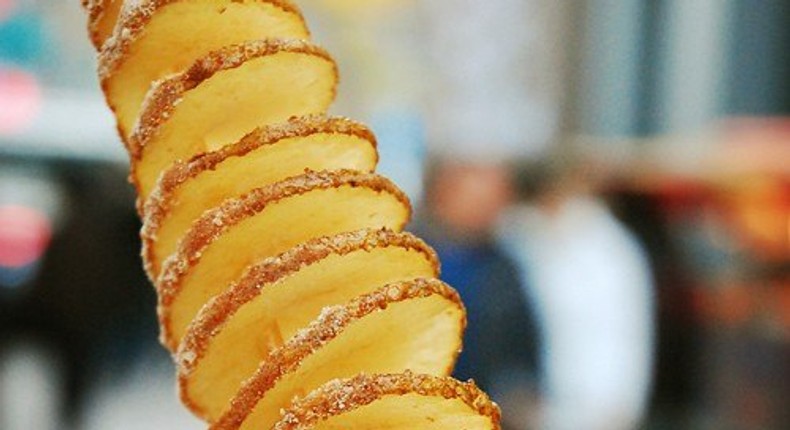 This new way to make potato chipswill definitely make you  everyone's favourite host.
Some choose to deep fry their's in a light batter but this is a healthy version in this video, the chips are baked in the oven for just 25 minutes, according to the Daily Telegraph.
In the video it's shown with meals as a side with burgers but you can always eat it on it's own topped with ketchup, cheese or any other tasty dressing of your choice.
Recommended articles
Why you keep attracting emotionally unavailable men
3 things you should do if you plan on going through your partner's phone
PCOS: The leading cause of facial hair and menstrual disorders in women.
How to dress like Jackie Appiah in 5 easy steps
3 easy ways to shape your bofrot (puff puff)
Debunking 3 breastfeeding myths
DIY Recipes: 2 ways to roast plantain at home
3 things you shouldn't do for a woman you are not married to
6 ways to keep your boyfriend interested