DIY Recipes: How to make beef stir-fry
This dish is packed with veggies, beef, and saucy flavours for your dinner.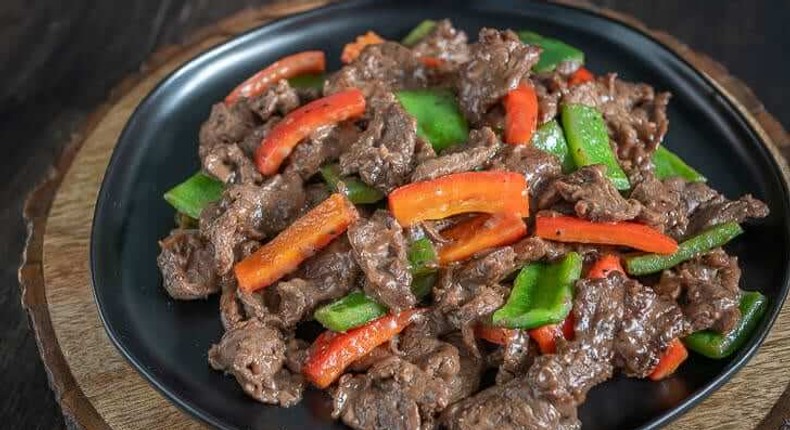 This recipe is quick and easy to make.
2 tablespoons vegetable oil
1 pound beef sirloin, cut into 2-inch strips
1 ½ cups fresh broccoli florets
1 red bell pepper, cut into matchsticks
2 tablespoons sesame seeds, toasted
Heat vegetable oil in a large wok or skillet over medium-high heat. Cook and stir beef until browned, 3 to 4 minutes.
Move beef to the side of the wok and add broccoli, bell pepper, carrots, green onion, and garlic to the centre of the wok. Cook and stir vegetables for 2 minutes.
Stir beef into vegetables and season with soy sauce and sesame seeds. Continue to cook and stir until vegetables are tender about 2 more minutes.
Recommended articles
The 8 most beautiful cities in Africa
For men: 5 habits can lead to penis shrinkage
Here's how to include coffee in your skincare routine, benefits
DIY Recipes: How to make beans salad
Man boobs: Here's why men get bigger breasts than usual, remedies
5 signs your partner is madly in love with you
5 ways drinking water significantly improves your dental health
DIY Recipes: How to make Kwahu nsusua (Turkey berries) abomu
GB foods Ghana celebrates market women on International Women's Day