DIY Recipes: How to make Honey cake
This honey cake is sweet and moist.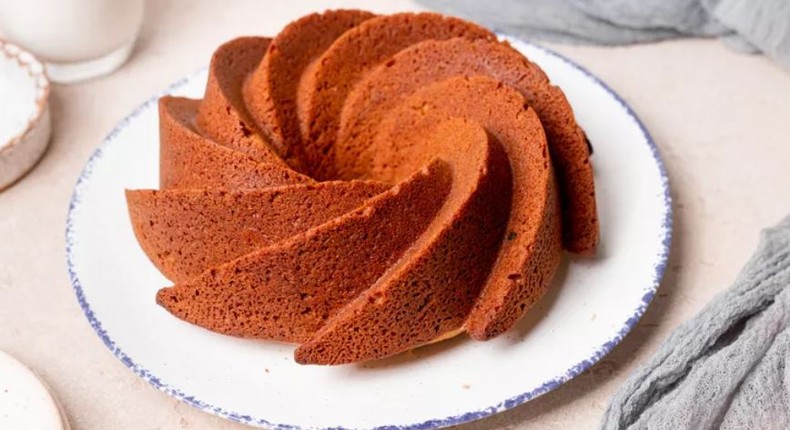 They're wonderful for breakfast, lunch and dinner and any other occasion.
2 cups (250g) all-purpose flour
2 teaspoons baking powder
1/4 teaspoon ground cloves
1/4 teaspoon ground nutmeg
1/2 cup (113g) unsalted butter, softened (plus 1 1/2 tablespoons for greasing the pan)
1 tablespoon orange zest (from 1 orange)
1 teaspoon vanilla extract
2 large eggs, at room temperature
1/2 cup (113g) whole milk, room temperature
Preheat the oven to 350°F.
Grease a 10-inch non-stick pan with a generous coating of butter, making sure to get in all of the crevices.
In a large bowl, whisk together the flour, baking powder, baking soda, salt, cinnamon, allspice, cloves, and nutmeg. Set aside.
Add the butter and honey to a stand mixer or hand mixer with beater attachments. Mix on medium speed until combined. Add the orange zest and vanilla and mix on medium speed until incorporated about 1 minute.
Add the eggs to the butter mixture and mix on medium speed until combined. Add the milk and mix again.
Add half of the dry ingredients to the wet ingredients and mix on low speed until just incorporated. Repeat with the remainder of the dry ingredients.
Pour the batter into the prepared Bundt pan and bake until a toothpick inserted into the centre of the cake comes out clean, about 35 minutes.
Allow the finished cake to cool for 10 minutes before inverting it onto a plate.
Recommended articles
7 Self-care activities to do on weekends
Dating to marry? 5 simple things to consider
The best celebrity pictures on Instagram this week
The best ways to improve your cognitive health
FDA cautions against certain eyedrop brands as 3 die, 8 go blind
Coconut husk: 3 health benefits of this commodity
DIY Recipes: How to make Tubani (Steamed beans pudding)
7 photos that prove Sandra Ankobiah is the ultimate fashion girl for dates
Civil wedding? Here's how to plan this intimate marriage ceremony