10 beautiful quotes from the author of 'Anne of Green Gables'
Montgomery published 20 books, 530 short stories, 500 poems and 30 essays, making her one of Canada's most celebrated writers.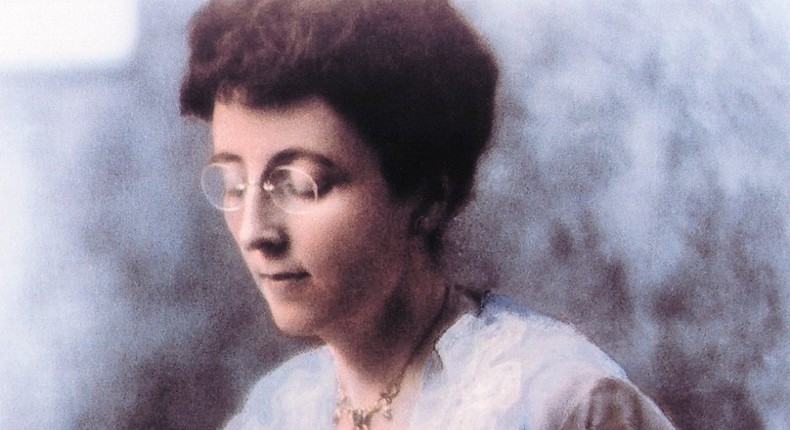 1. You would enjoy things only if you try
"It's been my experience that you can nearly always enjoy things if you make up your mind firmly that you will."
2. Nice people are not so scarce
"Kindred spirits are not so scarce as I used to think. It's splendid to find out there are so many of them in the world."
3.  Make mistakes and put it behind you
"Well, we all make mistakes, dear, so just put it behind you. We should regret our mistakes and learn from them, but never carry them forward into the future with us."
"I am simply a 'book drunkard.' Books have the same irresistible temptation for me that liquor has for its devotee. I cannot withstand them."
"Life is worth living as long as there's a laugh in it."
6. Use big words, do what makes you happy
"People laugh at me because I use big words. But if you have big ideas, you have to use big words to express them, haven't you?"
"Humor is the spiciest condiment in the feast of existence. Laugh at your mistakes but learn from them, joke over your troubles but gather strength from them, make a jest of your difficulties but overcome them."
"I am very careful to be shallow and conventional where depth and originality are wasted."
9. Do not make too many friends
"Oh, sometimes I think it is of no use to make friends. They only go out of your life after awhile and leave a hurt that is worse than the emptiness before they came."
"Isn't it nice to think that tomorrow is a new day with no mistakes in it yet?"
JOIN OUR PULSE COMMUNITY!
Recommended articles
Here are 8 easy ways to exfoliate without a scrub
Why do single women find married men attractive for relationships?
Daughters of Nana Akua Addo show up in Ninja style for Glitz Fashion Week (PHOTOS)
9 people you shouldn't feel pressured to invite to your wedding
6 interesting health benefits of Beetroot
9 best celebrity photos on the 'gram this week
How much sex is too much? Here's what it means and what to do
Even if you don't like traditional weddings, you'll fall in love with actress, Sika Osei's outfits [Photos/ videos]
5 reasons why you should eat cucumber at night