11 ways to be the perfect girlfriend
Always encourage him to achieve his dreams.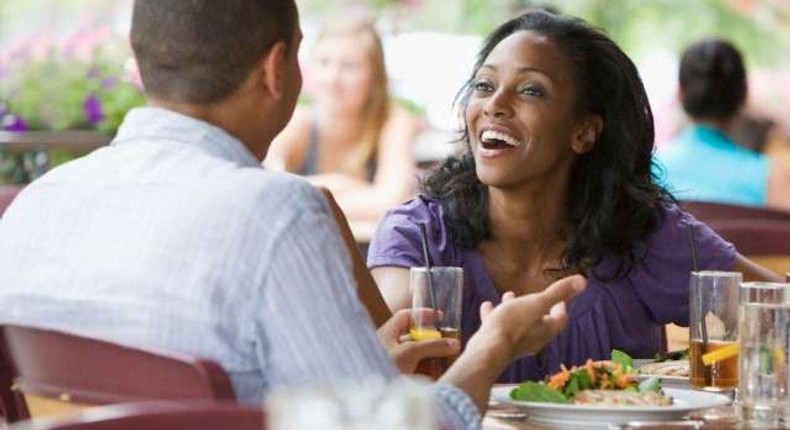 Don't treat him like one of your girlfriends
A good boyfriend must always listen to his girlfriend but you shouldn't bother with girl talk. Save that for your girls. Seek for his advice on work related or family issues. You can ask him to help you choose outfits for important occasions or discuss social issues that he is interested in.
Know your responsibilities and limits as a girlfriend. You don't have to be his mother and comment on certain issues. Every guy loves his mother but certainly doesn't want to live with her as a life partner.
When he messes up don't  rub it in his face. If something is obvious, let it talk for itself. Even if you feel the need to be right, bask in the glory silently. There's no need to point out you were right and make him feel silly.
Everybody, the even spouse needs some time alone to think about themselves. Give your partner some space especially if he is having a bad day. At the right time, he will open up and tell you everything.
 Let him make his own decisions
Let him be the man in the relationship to make bold decisions and stand by him solidly. You can discuss with him the merits and demerits of his plan but let him take the final decision.
Trust is earned but doesn't always accuse or think the worst about him. Let him know how much you love him and he will think twice before hurting you.
Whether is good news or bad news, always be the first person to whisper words of encouragement into his ears. Encourage him to fight for his dreams and stand out from the crowd.
Teach him personal hygiene
Unfortunately, if your boyfriend is too busy and doesn't have time to tidy up his house, just clean it up. However, teach him simple DIY to keep the place neat nice to avoid a messy fight in your married life.
Never say things that you can't take back
Always try to control your angry and don't say things you can't take back.
If you say it, you can't take it back. Being the best girlfriend means never saying things that will sit in his mind and stew that you wish you hadn't.
If you don't fight over matters then your boyfriend doesn't care about you.
When you argue, don't mention other people or events from the past. Simply don't play games.
See your relationship in a positive light instead of always pointing out the negative.
JOIN OUR PULSE COMMUNITY!
Recommended articles
3 home remedies for tooth decay and cavities
5 lonely but relatable adult activities
The craze for BBL and why it needs to stop
5 signs you're ready to be in a relationship after being single for so long
What is a chemical pregnancy?
Myth or fact? Does drinking beer lead to a fat belly?
15 hot and steamy ways to get yourself in the mood
G-strings: Here are 3 surprising risks of wearing them regularly
The best celebrity pictures on Instagram this week