3 victory sex positions every couple should try
Victory sex position is one of the surest ways of rekindling your love life after days and months of political activities.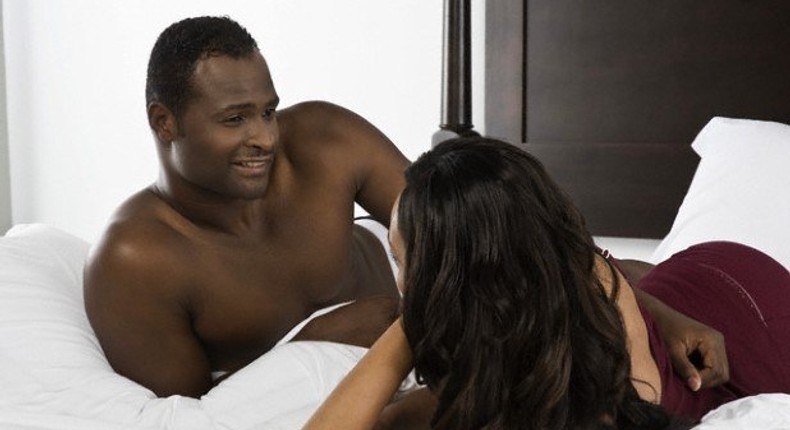 What better way to celebrate Ghanas victory than to have some intimate time with your partner in bed after the
It is one of the surest ways of rekindling your love life after days and months of political activities.
Making eye contact during sex is important when you spice up the romance in your relationship.
Look directly into your partner's eyes at any position.
Straddle him in a kneeling position, the woman on top, with a slow rhythmic (not fast and furious) riding movement. Your partner is in a sitting position. Alternate with hand positions, and run your hands over his shoulders or head when kissing him.
Let him feel your breathing on his lips as you moan, reaching climax. You can rub your breasts over his chest as he clasps your hips. It's about both getting your breathing to be in sync too. Keep your bodies close together.
Not only will you get maximum clitoris action and a great angle for your G-spot, he will get a total eyeful too.
This is the best position if you are tired of the routine doggy style, this unbelievably builds intimacy and deeper penetration.
Try to make it sensually romantic by asking your partner to lean in now and again, between thrusts, closer to your back, so you can be close together, to enable kissing.
Sphinx help the couple to climax easily and compliments the woman on top position. By then you have had a lot of intimate eye contact to keep the doggy position romantic.
Making sure you have the close contact with your partner is key to making this style extra intimate. This way he is still in total control but can also tenderly kiss and caress your mouth, breasts and back which is a mind-blowing combination.
While having sex on a chair is great, lying back off it takes it to a whole new level. So once you're sat straddled on the chair, lean back, still keeping him inside you - you can put your hands down behind you to support your weight.
The angle of your vaginal wall is now perfectly positioned for his penis to massage your G-spot while he gets a super-tight treat.
JOIN OUR PULSE COMMUNITY!
Recommended articles
The best celebrity pictures on Instagram this week
Celibacy: How to have the best sex after a long break
Osu Oxford Street to host Wogb3j3k3 carnival, exhibition
Hot bath and male fertile: Here's how hot temperatures kill sperm health
Children who sleep less than 9 hours may be less intelligent - Study finds
Energy drinks: The side effects of taking these drinks
Meet the African tribe that offers s*x to guests
Do you have a spider bite? These 7 photos can help you tell
Blow job etiquettes: Here's how to be in your best behaviour for heads