"He's married but I still want him"
"I have tried to give it time, but my feelings are getting stronger by the day".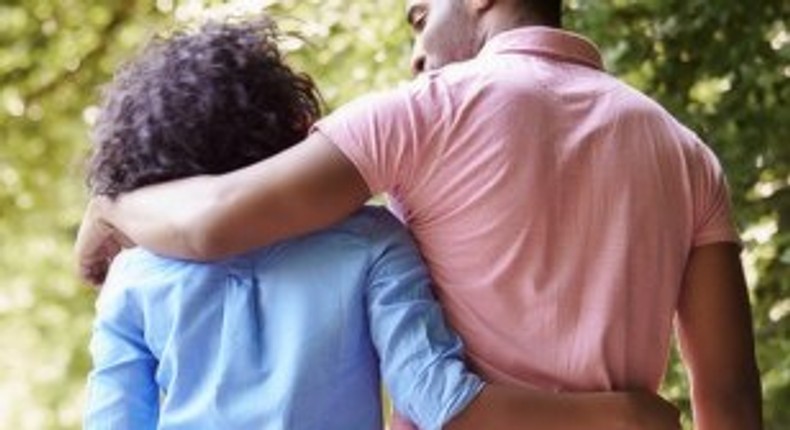 I'm in a dilemma and I need help.
Met him as a single guy, though he got married about a month after. He became my go-to guy cos we share a lot in common. Shortly after, he asked me out. I was in a long distance relationship, and I was kinda lonely. Before I knew it, I gave in and we started. I think in the beginning, I was pretty much into it than he was, so it wasn't so smooth.
Some months later, he became obsessed with me and I could hardly breathe. He was so paranoid that I began to dislike him. Anyways, one year down the line, I had called it quits with my far away 'boyfriend and I had tried to move on. But for some weird reason, I realize I'm hung up on the married guy and my feelings for him are as strong as the beginning. Now, I'm the paranoid one, I get extremely jealous when I see him flirting with someone else. Sometimes, I feel so outta control I think I may hurt somebody.
I have tried to give it time, but my feelings are getting stronger by the day.
Did I mention this married guy is my colleague in the office, a very small office at that? So I get to see him every day, I really need help cos I'm so miserable.
I know there's no future with him, though he claims if I would have him, he would leave everything for me. I want to quit my job so badly, but I know that's a foolish decision.
Thanks for reaching out to me on this serious issue, I hope you get the help you seek from this little advice of mine.
Office relationships are often are frowned upon by some organisations not because it affect work but because of the emotional effect it has on both parties involved if the romance eventually grows cold.
Then another issue is that your colleague is a newly married man. As much as the heart wants what it wants, you need willpower to break away from this delicate situation.
It's clear from what you explained in your letter that you have a strong obsession for this guy which is unhealthy and could cause problems for you at work. Some colleagues may use this knowledge to play with your mind which may affect your productivity at work.
To help yourself, I'll advise you first withdraw every kind of contact with this man, do a re-evaluation and state where you are being affected emotionally. Know your weak points and try to avoid them as much as possible.
Focus your energy on the positive things in your life, do things that'll take your mind off him. Engage in activities, hang out with friends, go on dates just for fun without any strings attached.
Bear in mind that your colleague is married, so having any kind of relationship with him still comes down to an affair, and you'll be the 'other woman' in his life.
JOIN OUR PULSE COMMUNITY!
Recommended articles
#IDOEF: Here is all you need to know about Obstetric Fistula, UNFPA Ghana informs
Kuami Eugene, Dumelo, Anne Sophie, others dazzle at Yvonne Nelson's movie premiere
Why do single women find married men attractive for relationships?
G-strings: Here are 3 surprising risks of wearing them regularly
Actor Kojo Nkansah Lil Win ties the knot in beautiful traditional ceremony [Photos]
Cannes 2022: Tracey Boakye, Kofi Asamoah, others dazzle on the red-carpet in France
Akumaa, Ambulley, Patricia Adepa, named ambassadors of Akwaaba Festival '22
Why older men date younger women: Here are 5 real reasons
DIY Recipes: How to make Mango milk juice