Nana Addo rejects $500,000 from corporate organisation
Nana Addo's presidential campaign was about uprooting corruption in his government.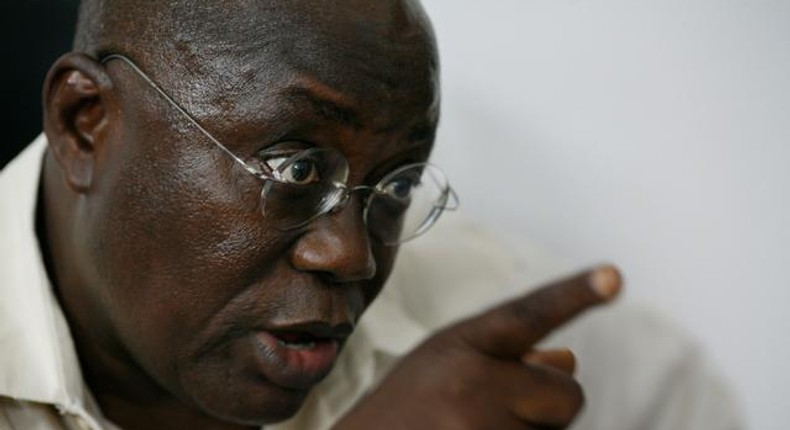 President Nana Addo Dankwa Akufo-Addo has rejected a $500,000 Christmas Hamper offered to him by an unknown corporate organization.
Member of Parliament (MP) for Assin Central Constituency of the Central region, Kennedy Agyapong speaking on a Accra TV station revealed that, Nana Addo rejected the money when the organization visited him on December 23, 2016.
"On the 23 of December, a company paid the then president-elect a visit to wish him well ahead of the yuletide where they dropped the said amount but he rejected," he revealed.
He noted that, Nana Addo's rejection of the $500,000 Christmas Hamper gives him credence of fighting corruption in the country.
"All these should tell you that Akufo-Addo is not corrupt," he added.
Nana Addo said, "We have decided that as much as possible we want to take the politics out of it."
He has indicated one of his priorities would be to establish the Office of a Special Prosecutor to deal with corruption.
The move, according to him was intended to separate politics from criminal investigations.
"If your goal in coming into government is to enrich yourself, then doesn't come. Go to the private sector. Public service is going to be exactly that; public service!," Nana Addo noted.
Recommended articles
Blame govt's indebtedness to suppliers over shortage of premix fuel — Minority
Regressive 2.5% VAT will widen poverty gap — Tax analyst
Ban on galamsey will do Ghana more harm than good – Dep. Lands Minister
Ofori-Atta has more integrity than 99% of Ghanaian politicians – Prof Adei
WAEC releases 2022 WASSCE results
We expect Akufo-Addo to abide by the agreement we had on Ofori-Atta's sacking – NPP MPs
National Service Scheme suspends Ashanti Regional Director with immediate effect
I lost $12 million to cedi depreciation – Agyapong blasts Bawumia for 'bowing to Ofori-Atta'
Refund Ghc115,000 'illegal mining' money you collected – Destooled chief fights Okyenhene