Senior nurse allegedly commits suicide after girlfriend threatens to leave him
A senior nurse has allegedly committed suicide after his girlfriend threatened to quit the relationship.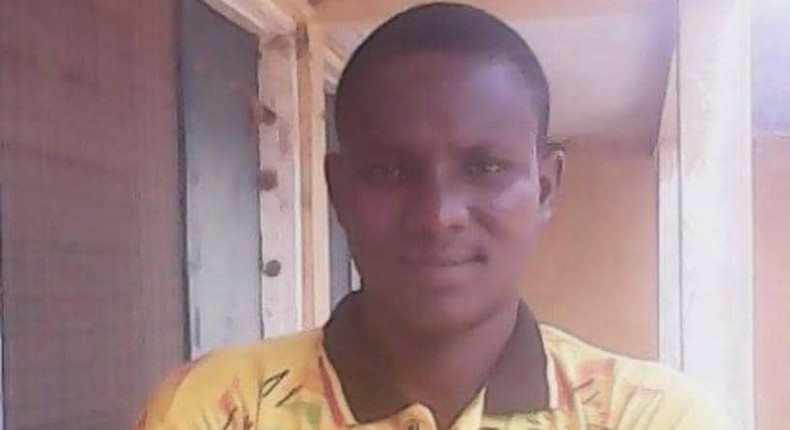 The tragic incident occurred in the Central Gonja District of the Savannah Region.
Police in the region have since picked up the body of the deceased, David Atinga Aniyiri and deposited it at the Hospital for a post-mortem.
Before his death, the 34-year-old nurse was working at the Kpasera CHPS Compound in the Mpaha Health Zone.
Reports say he had a misunderstanding with his girlfriend, who threatened to jilt him because her family insisted that the deceased must convert to Islam before they would allow him to marry her.
It is suspected that Atinga could not contain the threats of losing his lover since he probably was not willing to convert to her religion, so he decided to take his own life.
According to 3news.com, some residents found his lifeless body hanging on a tree with a rope tied to his neck behind the Kpasera CHPS Compound.
The residents then informed the assemblyman for the area, Japo Mohammed, who then informed the police in Mpaha about the incident.
It is reported that the senior health official in charge of the health facility and one other staff were not at the post when the incident occurred.
Atinga reportedly worked at the Mpaha Health Center before he was transferred to Kpasera CHPS Compound two years ago.
The incident has thrown the community into a state of sadness.
Recommended articles
There's no evidence that NDC MPs were lured with money to approve Ministers – Ayariga
LGBTQI rights is a sensitive human rights issue – Akufo-Addo
MP for Kumawu Philip Basoah dies
Ghana doesn't have any law that criminalizes LGBTQ+ persons — Nana Addo
Accusations against BoG printing cash to finance gov't budget mischievous — Addison
Anti-LGBTQ+ bill is ready; we'll present it this week – Sam George
Prophet Mbonye predicted Turkey's earthquake before it hit, leaving believers in awe (video)
USA promises to help Ghana resolve economic crisis
Police invite 8 NDC executives for wearing military camouflage during Mahama's campaign