Ashanti Region: 30 health workers infected with COVID-19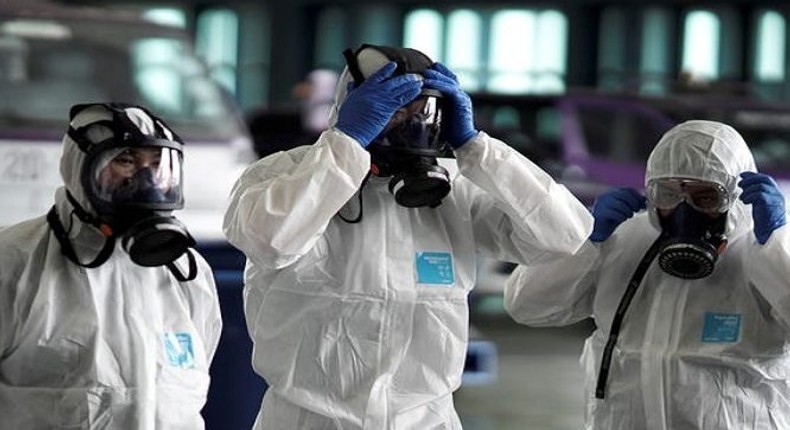 Among those infected workers are doctors and nurses, the Ashanti Regional Health Directorate said.
The Health Directorate, however, noted that the infected persons have been isolated and are receiving treatment.
This was confirmed by the Ashanti Regional Director of Ghana Health Service, Dr. Emmanuel Tenkorang, during a press conference on Wednesday.
"We have a total of 30 health workers having COVID-19 in the region. All of them are doing very well," he stated.
"Out of the total of 43 districts in Ashanti Region, 25 Municipal and districts have recorded COVID-19 cases. We have new infections, however, the good news is that the new infections are going down in all the districts especially in Obuasi."
Ghana's Coronavirus case count currently stands at to 6,096, the Ghana Health Service reported on Tuesday.
The GHS said 1,773 patients have successfully recovered from the disease, while 31 persons have died.
Recommended articles
If we don't get the IMF deal by March, the economy will crash – Ofori-Atta warns
John Mahama calls on Ghanaians to pray for Christian Atsu
Nana Addo wasted 7 years for no production on TEN and Sankofa oil fields — Mahama
Ghanaian hunter arrested for killing brother after mistaking him for animal
Former NSMQ contestant suffering from bipolar disorder needs help
University of Ghana's 15% academic user fees legal — Dr. Domfe
40 NPP MPs accompany Bawumia to Kpembi by bus for late Jawula's funeral
Fuel prices to drop due to gold for oil deal — NPA to Ghanaians
Veterinary doctor and his team 'fly' as sedated lion suddenly wakes up (video)