Authorities fighting galamsey know all the people involved in menace – Asantehene
Overlord of the Ashanti kingdom, Otumfuo Osei Tutu II, has called out the charade by some authorities who pretend to be fighting illegal mining in the country.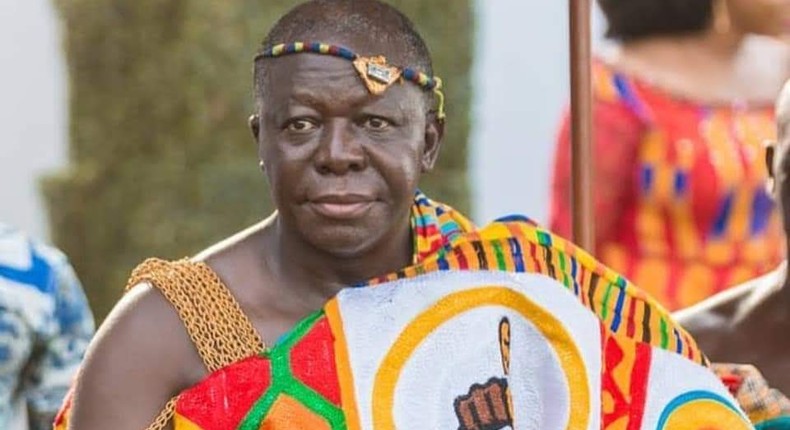 According to him, most chiefs are aware of those involved in the illegal mining activities, locally known as galamsey.
He noted that chiefs cannot claim to be oblivious of the menace when they are actually the same people who give out the lands for such practices.
"The galemsey we are talking about, if I take out 10 persons here, 30% of you know those involved in galamsey," the Asantehene said at a consultative forum on illegal mining.
"If we don't speak the truth, we'll continue to lie to ourselves and continue organising fruitless conferences like this."
"One of the illegal miners actually confessed that the chiefs gave them the land. He said it right here. Every chief that has given land to people to mine illegally but accept that they erred."
The government has renewed its efforts to clamp down on illegal mining, with the military directed to destroy all excavators on site.
JOIN OUR PULSE COMMUNITY!
Recommended articles
Asanteman SHS, Kumasi Girls, and 5 other Headteachers interdicted in the Ashanti Region
We will strengthen Ghana's extractive industry for economic prosperity -Mahama
GES interdicts two more Headteachers for unofficial sales to new students
"I never said you can use Ghana card to buy a car" - Bawumia Clarifies
24-hour economy policy beneficial to commercial drivers - Drivers Union hail Mahama
Parliament greenlights $150m World Bank funds
Speaker Bagbin suggests 10:00 am limitations to tackle tardiness in Parliament
Police arrest 17-year-old boy for having sex with a cock
ECOWAS and Media Foundation for West Africa sign partnership to enhance media freedom