Blaming spiritualists on TV for Kasoa ritual murder is lazy approach – NMC Chairman
The Chairman of the National Media Commission (NMC) believes it is far-fetched to attribute the recent murder of a 10-year-old boy in Kasoa for rituals to the advent of spiritualists on television.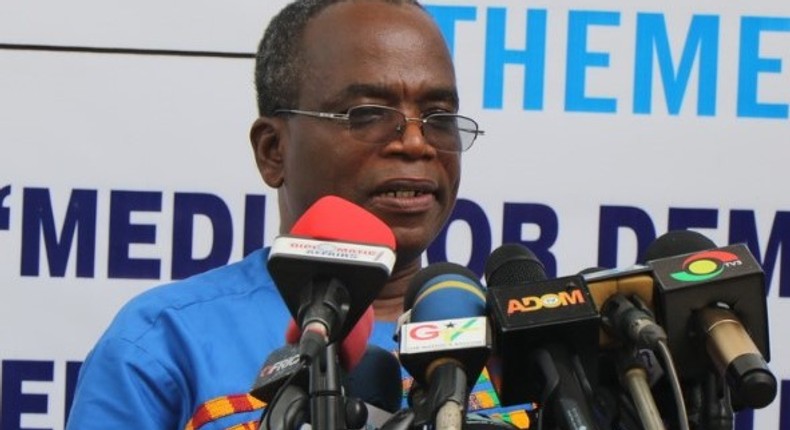 Yaw Boadu-Ayeboafo stated that only a "lazy investigation" of the case could have led to such a conclusion.
The victim, Ismael Mensah, was gruesomely murdered by two teenagers, Felix Nyarko and Nicholas Kiki, for money rituals.
The suspects, aged 16 and 18, confessed to taking their young neighbour's life on the instruction of a spiritualist, whom they had discovered on television.
However, the NMC Chairman maintains that such a heinous crime cannot be attributed to contents shown on television.
"To put it on a charge sheet that this is the reason why they did that, I think that this is a very lazy investigation," Mr. Boadu-Ayeboafo told Joy FM.
"We should bemoan some of the things that we see on our television and all that. But to impute that a heinous crime as this merely to the fact that somebody watched television, I think that it is too farfetched."
Meanwhile, former President John Agyekum Kufuor has called on the media to stop giving their platforms to fraudulent individuals and tricksters.
This follows calls from a section of Ghanaians for spiritualists and Mallams to be banned from propagating get-rich-quick agendas on television.
Kufuor backed such calls, insisting fraudsters and trickster must be eradicated from television like a disease.
"How could young people do this? What do they know? Unfortunately, you media people are giving so much exposure to tricksters and fraudulent people, promising everything," the ex-President told Joy News.
"When you look at them you should know that these are people who are themselves just bad and ignorant. That is not the way for our society to go."
He added: "We need to do that, media and of course the authorities too should come up and tackle all these people who are now virtually hijacking the airwaves with vain promises and trickery.
"They should be eradicated than even some of the diseases we are talking about," he added.
Recommended articles
Reverend Kusi Boateng secures interim injunction against Ablakwa
Education Minister to face Parliament over SHS placement scandal
Arrested man in court for stealing girlfriend's Bible and pillow after she denied him sex
Who wins? NPP stalwarts eye presidential slot in 2024
Compensate families of slain Bawku civilians with GHS500,000 each – Ayariga to GAF
Abandoned E- block project left to rot in the bush at New Edubiase Apagya
West Hills Mall Shop Manager remanded for allegedly firing taser at 33-year-old man to death
Akufo-Addo screams 'eii!' as dancing woman shakes her big buttocks vigorously [Video]
Galamsey causing water shortages in Sekondi-Takoradi — GWCL