Dead Takoradi girls my biggest regret in 2019 – Akufo-Addo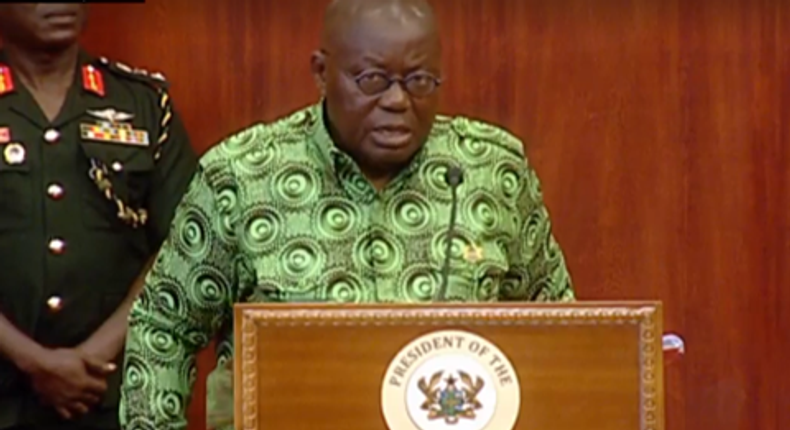 The teenage girls, Ruth Abakah, Priscilla Blessing Bentum, Ruthlove Quayeson and Priscilla Mantsebeah Koranchie, went missing last year.
The girls were kidnapped in Takoradi in the Western region between the months of August and December 2018.
Although the Police managed to arrest the prime suspect, identified as Nigerian national Samuel Wilson Udoterg, they could not get him to reveal the whereabouts of the girls in time.
The remains of the victims were later found at a residence occupied by the suspect, with DNA tests further confirming their demise.
Speaking at a media encounter on Friday, President Akufo-Addo said he regrets the way things panned out.
"My biggest regret from the beginning of this year is the kidnapping and killing of the four girls in Takoradi. It is a matter of great regret this year, having to deal with the issue of the missing Takoradi girls," he said.
Meanwhile, the Ghana Police Service has also been criticsed over its handling of the case, with some even calling for the sacking of the CID Boss.
Recommended articles
Widow seduces husband's killer, makes him fall in love, hands him over to police
Baby born in September last year still unnamed as parents battle in court over choice of name
We'll fish out the MPs who betrayed the NDC and punish them – Joseph Yamin
Would I feel safe leaving drink or food with NDC MPs? – Sam George cries over ministers' approval
Court remands man for allegedly raping 56-year-old bed-ridden stroke patient
There's no evidence that NDC MPs were lured with money to approve Ministers – Ayariga
LGBTQI rights is a sensitive human rights issue – Akufo-Addo
MP for Kumawu Philip Basoah dies
Ghana doesn't have any law that criminalizes LGBTQ+ persons — Nana Addo