Evacuate Ghanaian students from China immediately - NDC MPs
The Minority in Parliament has called on the government to as a matter of urgency evacuate Ghanaian students in China.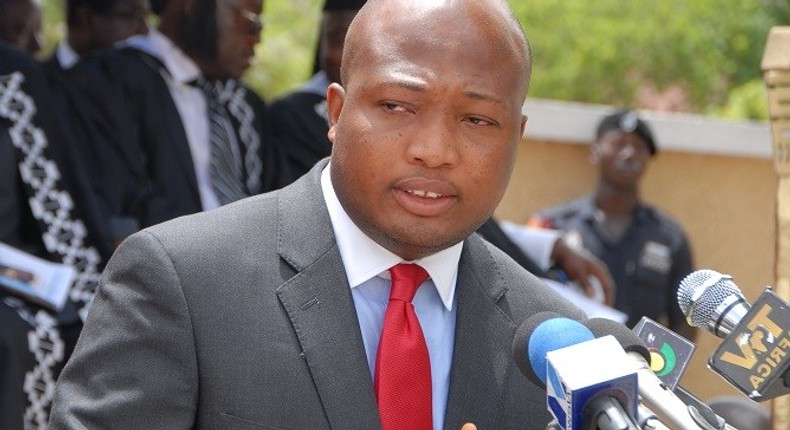 Addressing the press at Parliament House yesterday, the Minority Ranking Member on Foreign Affairs warned that "if this three-day ultimatum is not adhered to, we will reconvene as a Minority caucus and announce the next action to scale up pressure to demand action from the government".
"We are very serious about this matter because the report that we are getting indicates that the situation in China is getting out of hand," he stated.
The Minority stated that the outbreak of the deadly viral disease had caused general panic among all nationals, causing many countries to act urgently in the best interest of their citizens.
It, therefore, questioned why the government had not shown any political will to go to the aid of the Ghanaian students who were caught up in the locked down Wuhan city in China.
"Latest by Friday, the evacuation of our Ghanaian students should take place. We must not leave our nationals behind, act recklessly, irresponsibly and insensitive to their plight," the Minority Ranking Member on Foreign Affairs, Mr Samuel Okudzeto Ablakwa, stated.
JOIN OUR PULSE COMMUNITY!
Recommended articles
UDS marks International Day for persons with disabilities
2021 best farmer gets two-bedroom apartment and GH¢600,000
Nana Addo honoured as he receives first-ever "International Nation Builders Award"
Overall Best Farmer for Accra Metropolitan Assembly gets bicycle and sprayer
It's a great time to invest in Ghana and the safest country in West Africa – Nana Addo
Police to inspect COVID-19 vaccination cards of trotro drivers from January 2022
Minority caucus in parliament issues statement to overrule Haruna Iddrisu's 1% E-Levy comment
Commuters to be stranded as Private Transport Operators begin sit-down strike on Monday
Roche and Ghana Ministry of Health partner to open new cancer centre at Ho Teaching Hospital