First Lady donates 1,000 bags of cement for construction of hairdressing school
The Rebecca Foundation has collaborated with CBI Ghana Limited to donate 1,000 bags of cement towards the construction of a hairdressing school.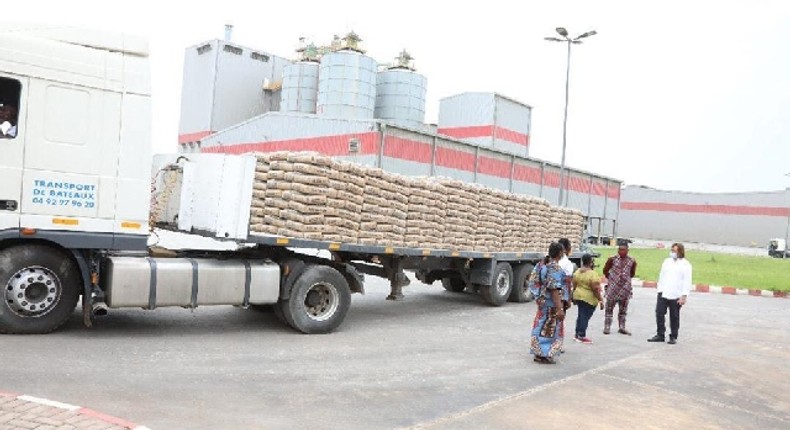 The cements were presented to the Hairdressers and Beauticians Association of Ghana (GHABA).
The donation follows an appeal by the Association to the First Lady during their 10th annual Salon Academy held in January.
The hairdressing school is set to be built at Ashalaja Denhyira in the Greater Accra Region.
Richard Darko, a press aide to Rebecca Akufo-Addo, presented the cements to the Association.
Also present for the presentation was the Managing Director of CBI Ghana Limited, Frederich Albrecht.
The National President of GHABA, Mrs. Lamptey, expressed her gratitude to the First Lady and CBI Ghana for the donation.
"I want to express my heart felt gratitude to the First lady, Mrs. Rebecca Naa Okaikor Akufo- Addo and CBI Ghana Limited. I must say we are truly grateful and God richly bless you all," she said.
Meanwhile, the Managing Director of CBI Ghana Limited, Frederic Albrecht added: "I am glad to be part of this wonderful donation and I know it will go a long way to help this wonderful ambition to build a school for the future."
Recommended articles
University of Ghana's 15% academic user fees legal — Dr. Domfe
40 NPP MPs accompany Bawumia to Kpembi by bus for late Jawula's funeral
Fuel prices to drop due to gold for oil deal — NPA to Ghanaians
Veterinary doctor and his team 'fly' as sedated lion suddenly wakes up (video)
Ghana's current economic mess affecting NPP's campaign message for 2024 – Kyeremanten
Asantehene celebrates 1st Akwasidae in 2023
Yagbonwura Tuntumba Boresa I is dead
Jomoro MP, constituents demand justice for West Hills Mall killing
Increase taxes on sugar-sweetening beverages, cigarettes, and alcohol – Govt told