Ghana Medical Association threatens strike on Feb 29 if...
The Ghana Medical Association has threatened to withdraw their services from February 29th if government fails to implement their conditions of service.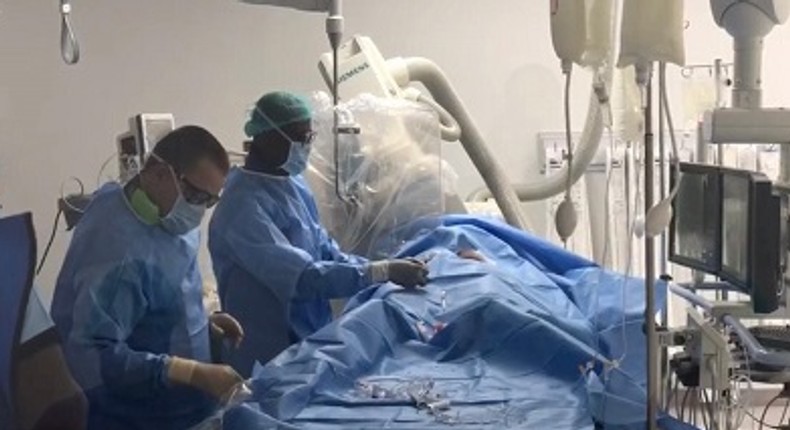 The Association said the government has failed to fulfill its part of the bargain of the signed conditions of service.
In a memo signed by the President of GMA, Dr Frank Ankobea and General Secretary Dr Justice Yankson, the association noted that the government had failed to meet the deadline for the implementation date for the agreed Conditions of Service.
According to the memo, the association has, "accordingly, given the government up to Saturday, 29 February 2020 to ensure full implementation (including payment of all occasioned arrears) of the CoS document at both the national and facility levels. If any default on the part of the government occurs vis-à-vis the stated deadline, there shall be an immediate withdrawal of all services by members in all the facilities".
The National Executive Committee of the GMA also noted that in the validation of salaries for the month of February, fuel allowance was omitted from its members' payslips.
Meanwhile, the GMA has called on the Minister of Health and the Minister of Employment and Labour Relations to intervene in order to prevent the impending strike.
JOIN OUR PULSE COMMUNITY!
Recommended articles
UDS marks International Day for persons with disabilities
2021 best farmer gets two-bedroom apartment and GH¢600,000
Nana Addo honoured as he receives first-ever "International Nation Builders Award"
Overall Best Farmer for Accra Metropolitan Assembly gets bicycle and sprayer
It's a great time to invest in Ghana and the safest country in West Africa – Nana Addo
Police to inspect COVID-19 vaccination cards of trotro drivers from January 2022
Minority caucus in parliament issues statement to overrule Haruna Iddrisu's 1% E-Levy comment
Commuters to be stranded as Private Transport Operators begin sit-down strike on Monday
Roche and Ghana Ministry of Health partner to open new cancer centre at Ho Teaching Hospital