Ignore the naysayers and build the Cathedral to the glory of God – Anglican Archbishop implores Akufo-Addo
The Metropolitan Archbishop of the Anglican Church for the province of West Africa, Rev. Dr Cyril Kobina Ben-Smith has urged President Nana Addo Dankwa Akufo-Addo to complete the National Cathedral before he leaves office.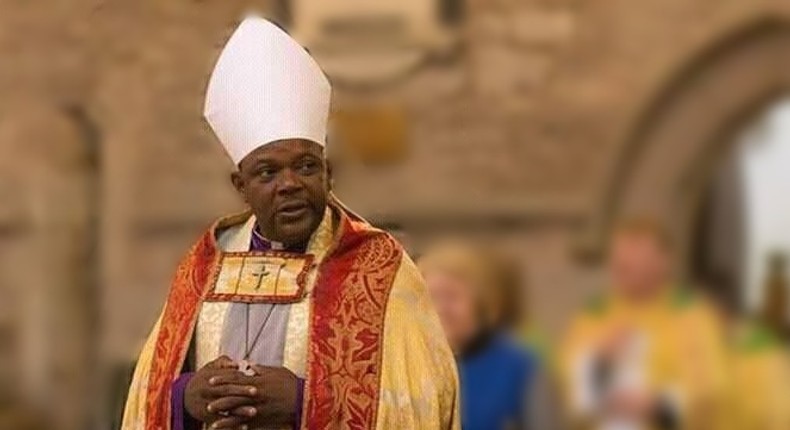 He said the President's resolve to complete the controversial project shows his commitment to God.
Speaking at the Second Presidential New Year Service at the Jubilee House, Rev. Ben-Smith called on the president to ignore the critics of the project.
"Your Excellency, your building of the National Cathedral is a long testimony of your devotion to God and no matter the naysayers it will happen," he assured in a sermon during the Second Presidential New Year Service at the Jubilee House held on January 10, 2023.
Drawing analogies from the Bible, Rev Dr Ben-Smith compared President Akufo-Addo to the biblical King David who built a house for God despite opposition.
"You and other world leaders, King David faced similar challenges that we are still experiencing. The murmuring of the people and lamentation of the crowd, the abuse and lack of understanding of the issues that are clear to all…Yet David stood resolute, in his conviction in the midst of opposition," he insisted.
President Akufo-Addo has also reiterated his commitment to finish the project before he exits office.
"I am determined, come what may, I have two more years, that whatever the case, the National Cathedral will be at a very advanced stage before I leave office. I think it is important that we do it."
"All the reasons that I've given and continue to give, there will still be critics and naysayers. I think we have to take it as they are all part of life. But it should not be a sign of discouragement to us to be able to go forward," he added.
According to him, he will not be deterred by the naysayers adding that he will do everything within his power to ensure the completion of the project.
Recommended articles
Church of England launches project to stop referring to God as 'He', 'Him' and 'Our Father'
Ken Ofori-Atta should be chased out of office by the military – Yaw Tano
Enchi constituency: 14 persons arrested in connection with disturbances at NPP elections
University of Ghana converts plastic waste to petrol, diesel and gas
Police pushed cannabis into his throat in our absence - Shadrach's sister alleges
Ablakwa vs Kusi Boateng: NDC condemns judicial abuse and despicable efforts to gag MPs
Meet Alphonsus Adu-Bredu an NSMQ alumnus developing wild robots
You are not a preacher, you are a witchdoctor – Prophet Oduro slams Kyiri Abosom
GH₵50m worth of cannabis destroyed by NACOC