Laundry girl finds GH₵7,500 in customer's pocket and returns it to owner
A laundry girl who found a sum of $1,400 (GH₵7,500) in the pocket of a customer's trouser has returned the money to its owner.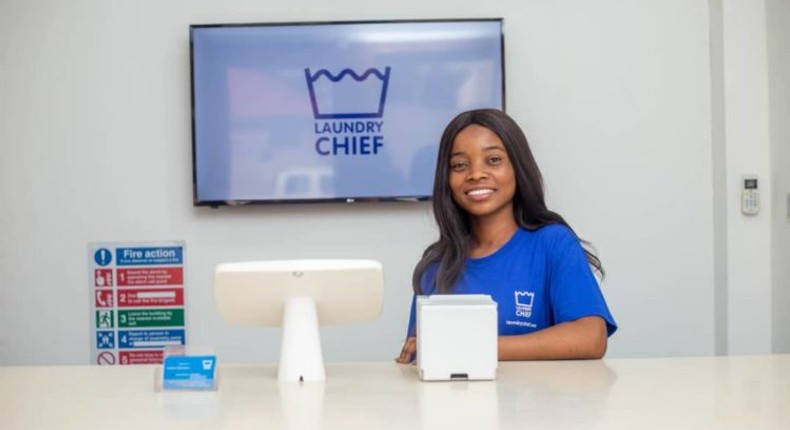 Rhoda Lamptey, who works at the Haatso branch of Laundry Chief, said she didn't think twice before returning the money.
A report by the Ghanareport.com quotes the 24-year-old as saying that she found the huge sum when she picked an ash pair of trousers to wash.
"A customer came in with his items and was in a hurry to go. He didn't take his receipt, but after he had left, I was supposed to enter his data into our system and ensure that everything was intact," Rhoda is quoted as saying.
"I picked up his items and, while going through them, I found $1,400 in his trousers' pocket. I hadn't seen that money before. But when I took it, the first thing that came to my mind was our values, that is integrity."
She explained that she took the money and gave it to her supervisor to be handed back to its rightful owner.
This act, she said, was as a result of her will to commit to the values of Christianity and the values of her employers.
Pulse Ghana
"Because we've been trained on our values, such as humility, integrity, efficiency and so on, I sent the money to her and what was supposed to be done was done," Rhoda said.
The 24-year-old is a product of Mfantsiman Girls Senior High School and holds a diploma in Hospitality Management.
According to her, she understands the need to work for her own money, adding that, had the money been her own, she would immediately use it to further her education.
"I would go back to school. I will use it to further my education. But that doesn't mean I should use someone's money to further my education. I have to work very hard to further it, and I'm trusting God that He will open a way for me to continue," she added.
Meanwhile, Rhoda's employers at Laundry Chief rewarded her for her honesty and took to social media to celebrate her for being an apostle of integrity.
JOIN OUR PULSE COMMUNITY!
Recommended articles
NDC's philosophy is based on taxation - Asiedu Nketia
I won't change electoral laws to go beyond two terms – Akufo-Addo assures Ghanaians
The e-levy is not compulsory; just don't use MoMo – Carlos Ahenkorah to Ghanaians
WASSCE 2021: Over 1,300 subject results and 174 entire results cancelled
Police arrests V8 drivers: NPP lawmaker faces court for breaking road traffic regulations
Group to buy car for father who went viral for carrying his daughter during drivers' strike
One Teacher One Laptop deductions: We don't know All Teachers Alliance group - NAGRAT
Ghana's presidential jet has become Uber for African Heads of States – Okudzeto Ablakwa
Tamale: GH¢1.9m bus terminal left to rot after 5 years of completion