NDC appreciates the wisdom of the e-levy but just posturing for public acclaim – John Boadu
The General Secretary of the ruling New Patriotic Party (NPP), John Boadu has disclosed that the opposition National Democratic Congress (NDC) is not entirely against the e-levy.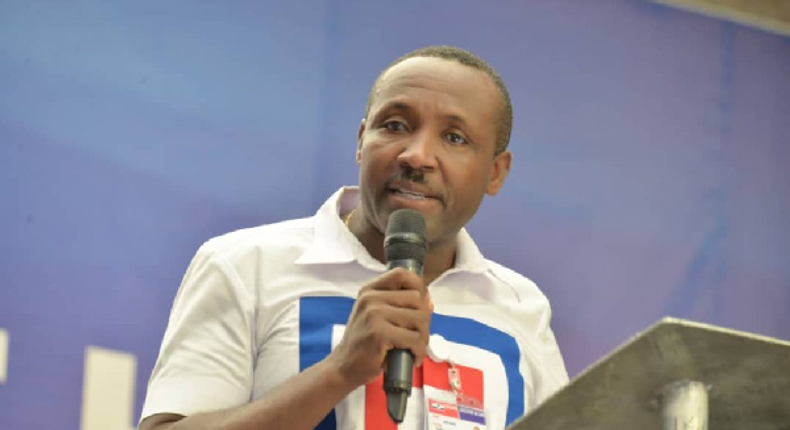 According to him, the posturing of the opposition shows that they are just being populist about the revenue scheme.
In a press conference in Accra, Mr. Boadu said the NDC Members of Parliament appreciates the essence of the levy but they are just playing politics with it.
According to the NPP, on the matter of the e-levy, they (NPP) believe sincerely that it is the most sustainable way forward for boosting public finances at this time.
"The e-levy, as proposed, offers the opportunity to break out into a future of self-mobilized and self-controlled resources. Note that the NDC ultimatum does not seek cancellation of the e-levy. It rather talks about suspension for consultation.
"So it is clear the NDC appreciates the wisdom of the e-levy but is posturing for public acclaim rather than biting the bullet. Ghana's growing democratic practice demands that we all ask the NDC for their tax and public funding alternatives," the NPP General Secretary, John Boadu stated during a press conference held at the NPP Headquarters in Accra.
The NDC in a press statement said they will only approve the budget if some sweeping changes are made.
Among others, the Minority is asking the government to suspend the controversial E-levy and also withdraw the Agyapa deal from the budget.
JOIN OUR PULSE COMMUNITY!
Recommended articles
I will pay ¢130 million out of the ¢620 million - Ato Essien begs court
Fire Service fined GH¢50,000 for refusing The Fourth Estate information
Withdrawal of soldiers assigned to Bagbin: I've lost respect for the Ghana Armed Forces – MP
SIM card re-registration will help gov't to fight cybercrime in Ghana— NPP man
Double Track system has not been abolished completely — Dep. Education Minister
The key to winning the 2024 elections has left NPP — Owusu Bempah
Police rescue baby onboard snatched car; on hunt for gunmen
Fire kills family of seven in Budumburam
Withdrawal of Bagbin's military protection unconstitutional – Minority