Private road transport operators to increase fares again
Private transport operators in the country have hinted to increase transport fares again.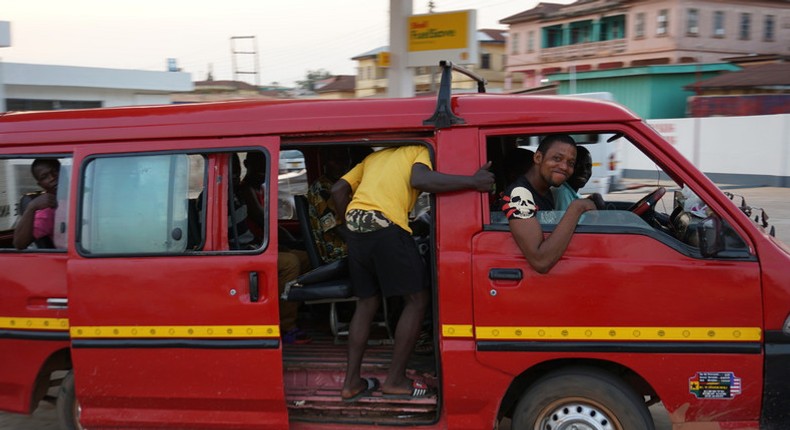 The development comes after a 3% increase in fuel price at the pump.
The transport operators, Ghana Committed Drivers Association, Concern Drivers Association and True Drivers Union, in a joint statement said the increment has been necessitated by different factors.
It said "The percentage increase will soon be announced. As a result of the 3% increase in fuel price, a gallon of fuel, which was sold for GH¢27. 22 pesewas are now being sold for GH¢28. 035 pesewas. The resolve to adjust upward our lorry fares is in fulfillment of our statement issued on 16th May 2021, in which we announced a 20% upward adjustment in lorry fares.
"We have therefore resolved that any time fuel prices, spare parts, and other levies relating to road transport go up, we will also adjust our lorry fares to reflect the increment...It is our considered view that we will only go by the decision to increase lorry fares twice yearly if the powers that be can also ensure that prices of petroleum products and spare parts are not increased in the course of every year so as to guarantee stable prices and lorry fare."
The operators expressed their disappointment with the government for its inability to have kept the "assurances given to transport operators that it will ensure that fuel prices and spare parts remain stable."
JOIN OUR PULSE COMMUNITY!
Recommended articles
NPP 2020 parliamentary candidate resigns from the party
National Cathedral will bring in millions in revenue— Ofori-Atta
It's not true that Winneba's Ramsar site has been sold for mining – Afenyo-Markin
Ghana can turn into the new Jerusalem with the National Cathedral – Ofori-Atta
YouTuber jailed for 6 months after deliberately crashing plane for views
Catholic priests should be castrated to stop paedophilia, sodomy, rape – Bridget Otoo
How Ghanaian solo armed robber, 'School Fees' entered victim's house with ladder [Video]
Aisha Huang's sentence was on crimes committed in 2015 -Deputy Attorney General
Govt releases GH¢20m to settle capitation grant arears