Publish cocoa roads audit report, I'll pay for it - Kwame Agbodza dares govt
The National Democratic Congress (NDC) Member of Parliament for Adaklu, Kwame Agbodza has dared the government to publish the report of the cocoa roads audit.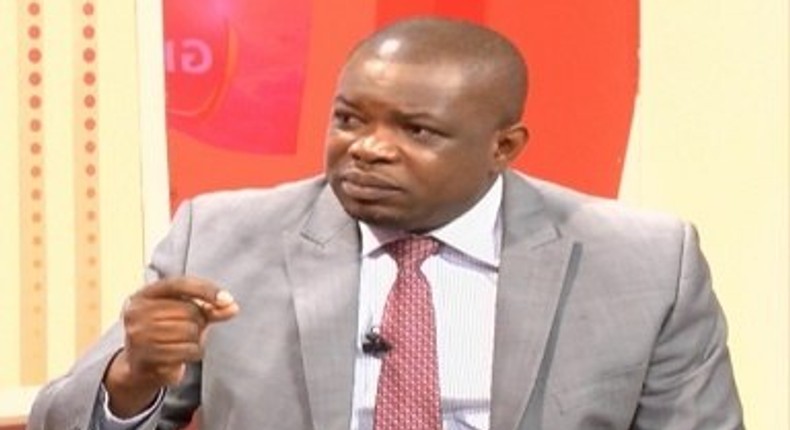 He said Ghanaians want to know the contents of the report therefore they should publish it.
The management of COCOBOD has said the report is ready, however, it will not be published because of its voluminous nature.
But Mr. Agbodza said he is prepared to pay for the cost if the government is willing to publish the report.
Speaking on the New Day programme on TV3 on Monday, October 19, Mr Agbodza said: "The last time, my brother from the Committee said the report was ready, but it was too voluminous to publish, I told him that even the Ayawaso West Wuogon report was over 450 pages but it was published.
"They were claiming the COCOBOD report was 200 and something pages so it's too big to be published. I don't want to waste time even if it's online I'm saying that I would pay.
"Even Daily Graphic even if it's 500 pages, I will pay for them to publish it in a full report. Yes, that's what I'm saying."
The Ghana Cocoa Board (COCOBOD) under the board chairmanship of Hackman Owusu Agyeman suspended all the projects undertaken by the NDC administration for an audit to be carried out by a committee.
The audit has been completed and submitted to the government but the findings have not been made public.
The NDC and its flagbearer, John Mahama, have challenged the government to make the figures known to the public because Ghanaians deserve to know.
JOIN OUR PULSE COMMUNITY!
Recommended articles
Police arrest 17-year-old boy for having sex with a cock
ECOWAS and Media Foundation for West Africa sign partnership to enhance media freedom
Thank you for having my back; I always have yours - Dampare to Security chiefs
None of our mineral resources has developed Ghana - Lawyer Jantuah
Senya Bereku residents clash with soldiers over disputed land
Ghana blows $2.6 billion to import 'Obroni Wawu', sugar and other products in 2021
Akufo-Addo's government has shown to be a listening one – Oppong Nkrumah
Good-for-nothing Special Prosecutor must get corrupt cases done — NPP Youth Organiser
Shalimar Abbiusi's parents in tears, request her release, claim she's been kidnapped