Truck driver speaks about how road crashes can be stopped in Ghana
A truck driver identified as Assahak Awal has shared his view on the rampant carnages on Ghanaian roads, attributing the menace to driver indiscipline.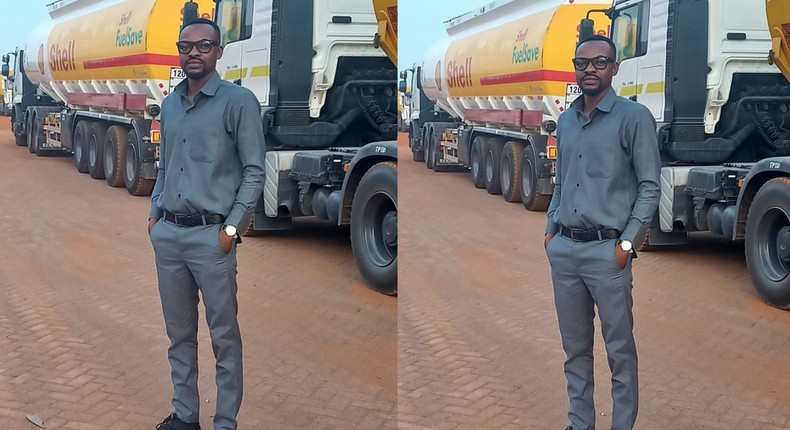 According to him, nothing can be done to stop road accidents unless drivers and other road users change their attitudes.
He took to Facebook group, Tell It All to say this following a recent Cape Coast-Takoradi Road accident that claimed no fewer than 16 lives while leaving many others with various degrees of injury.
"Most of the accidents are not because our roads are not dualised roads but rather the attitude of some road users," Awal wrote.
He recounted how despite the recent fatal crash, some drivers are still driving recklessly without regard for the lives of passengers onboard their vehicles.
"Yesterday just at the spot the accident occurred at Gomoa Okyereko, a sprinter bus overtook some cars and was just facing me head-on, I looked at the passengers he carried and I had to drop off the road just to make a way to save them. I could've chosen to still drive to meet them but who knows, someone might be a breadwinner of his family and is on the bus so therefore as a driver you must exercise some discretion in some of these situations but most drivers and passengers don't think like that," the concerned driver recalled.
He pleaded with road users to do the following to prevent accidents on the roads:
* Kindly create a safe following distance between yourself and the car ahead of you. You can easily take any decision in case of any eventuality.
* Don't overtake when the road is not clear ahead of you.
* Don't overtake 2 trucks following each other unless it is a straight road and is clear.
* When an oncoming car is approaching do make it a point to flash your light at them and see if they will reply back, by so doing you get to know if they are focused on the road.
* Do blow your horn when you are overtaking, by so doing the driver ahead of you will see you and be aware of you.
* Don't overtake in a curve, please.
* Don't speed up when rain showers or is raining heavily on the road. Put on your hazard and slow down.
* Reduce the level of the air-conditioning in your cars so that your windscreens won't get frozen.
* When experience any sign of stress, kindly park for like 15minutes and walk around your car.
Please be safe out there with this little advice.
Thank you and much love to you all.
Recommended articles
5 presidential aspirants who broke away to form their own party
Nana Addo and Bawumia have cost our future so much harm — Afaglo
NPP's unconstitutional decisions tactically skewed in favour of one aspirant — Alan
Expect more flooding in Accra - Ghana Meteorological Agency warns
Alan cannot be the solution to the mess he participated in creating — Sammy Gyamfi
Alan Kyerematen quits NPP: Read his full resignation speech
5 reasons Alan Kyeremanten wants to contest 2024 elections as independent candidate
I'm resigning from NPP to contest as an independent candidate – Alan Kyeremanten
About 2.4 million Ghanaians suffering mental illnesses — WHO