We can't pay taxes to a govt that spends GHS 32m on virtual meetings - A Plus writes to Otumfuo
Satirist and social commentator Kwame A Plus has responded to the call by the Asantehene, Otumfuo Osei Tutu II for Ghanaians to pay taxes.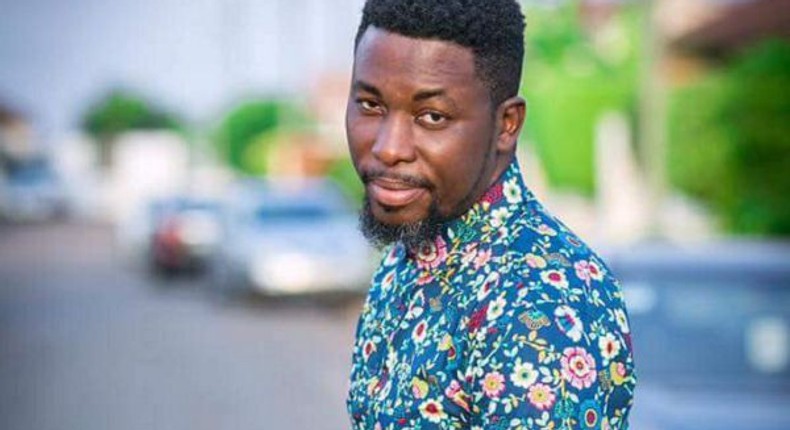 According to him, Ghanaians are right to defy government's intended e-levy.
A Plus argues that the Akufo-Addo's government has been corrupt therefore they don't deserve to be entrusted with new taxes.
The Ashanti monarch recently made comments about paying taxes and general governance in the country when he addressed a gathering at the Manhyia Palace on December 12 during the launch of commemorative gold coins in his honour.
"Today, at least, the two main political parties have all been in government. If we are honest, we will agree that there is no perfect government and there will never be, as long as we have different points of view. "And, if we are honest, we will also agree that there are no people in this world that love paying taxes, and yet there is no other way conceived by the human mind by which government can raise the resources to meet our needs other than by raising taxes."
"I do not know of any form of taxes that is less painful than others. So, alas, the government, by all means, would have to raise taxes to meet our needs and if we are good citizens, we will pay our taxes," he said.
A Plus in his letter dated December 15 and posted on his Facebook timeline cited a recent allegation of government misuse of COVID-19 funds. The allegation was in respect of a document that showed that the government spent over 32 million cedis on COVID-19 conferences and meetings.
"It is good to pay taxes to build a country Nana but not to a wasteful and corrupt government!!" his letter read in part while positing that not even the US government will spend that much on meetings. Read his full letter below: Dear Otumfoɔ, I'm bringing this to your attention because you are calling on all Ghanaians to pay taxes. According to this government, they spent 32,159,933.63, (thirty-two million, one hundred and fifty-nine thousand Ghana cedi) that is over 320 billion old Ghana cedis on Covid-19 conferences and meetings."
"Call the US embassy and ask them how much America, a country of over 300 million people spent on Covid-19 "meetings and conferences." Please ask all the service providers they engaged to provide VAT invoices so that we can approach GRA to reconcile this claim. It is good to pay taxes to build a country Nana but not to a wasteful and corrupt government!! Thank you for your attention. Long live Otumfour. Nana wo nkwa so"
Recommended articles
Campaign team of Dr.Bawumia attempted to buy me off as running mate - Ken Agyapong
122,275 personnel for 2023/2024 deployed for service -NSS
20 perish in Peki car crash
#OccupyBoG: Demonstration scheduled for Tuesday, court rejects police request
Tensions flare as Ghanaians in London stage dueling protests over bad governance
Kufuor raises concerns over factionalism within NPP
Jean Mensa, Bossman Asare pose biggest threat to Ghana's democracy – Sam George
Election 2024: Reject Alan's empty political tactics — NDC's Afaglo
Health Ministry summons management of Korle-Bu over GH¢765 cost of dialysis