Ensure fairness in the presidential primaries – Alan Kyeremanten's camp to NPP
The Campaign Team of Alan Kyeremanten has called on the leadership of the New Patriotic Party (NPP) to ensure that there is fairness in the flagbearership primaries.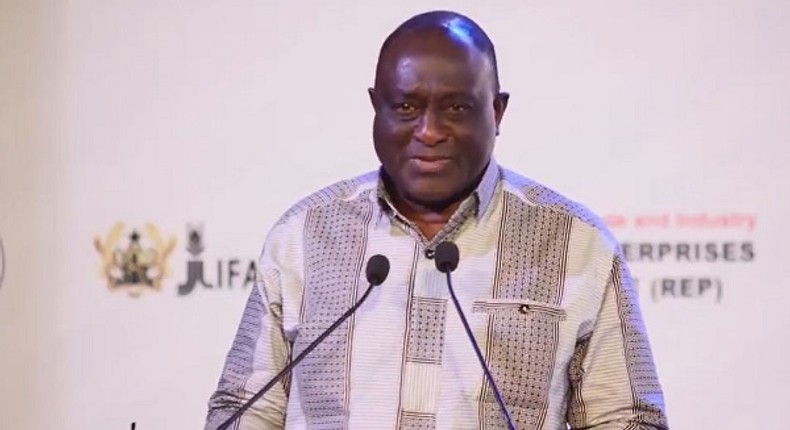 According to Yaw Buaben Asamoa, the spokesperson for the campaign team, fairness is very important in the contest.
Speaking on Asaase Radio's flagship political and current affairs show, "The Forum" on Saturday (3 June), Yaw Buaben Asamoa, in answer to a question on whether or not some of the 10 aspirants who have thus far picked nomination forms should consider pulling out and rather support the leading candidates, noted that contest in every political party is a right that cannot be taken away, however, the surest way to protect the interest of the party is to guarantee a free and fair internal elections and processes.
"The mischief that anybody will assume will arise from disunity or otherwise is best cured by fairness. A democracy is built on opinion and choice, so choice at the heart of democracy entitles everybody to put themselves up in the court of public opinion as long as processes are fair, nobody has a right to go against the public opinion.
"I have no doubt whatsoever that the leadership of the party who are in charge of organizing this election are up to their task, they recognize the duty that they have to keep the party in fighting shape and therefore, they will do everything in their power to ensure that none of the contestants come out of this feeling that they have grudge that they will use to undermine the collective efforts of the party," Yaw Buaben Asamoa said.
"The mischief of undermining the party's efforts will be cured by the steps the leadership of the party is taking to ensure fairness including certain administrative steps that are going on within the party.
"To assume that there will be problems and taking steps to negotiate some people out will create more problems than you are trying to solve. Who should be negotiated out and on what premises? Who do you look out in the face and say that you can't be president?" Buaben Asamoa quizzed.
"Ones we have a system, it is too dangerous to sidestep the system and go for something as opaque as consensus building because the structures and basis for consensus building are too subjective and those are the things that will rather lead to disunity. I think we must go ahead and have an election, the only condition is it must be free and fair," the former MP for Adentan further stated.
The NPP is due to elect its flagbearer for the December 2024 general elections on Saturday 4 November 2023. The party opened nominations for the primaries on Friday 26 May 2023 and will close same on Saturday 24 June 2023.
Recommended articles
#OccupyBoG: Demonstration scheduled for Tuesday, court rejects police request
122,275 personnel for 2023/2024 deployed for service -NSS
Tensions flare as Ghanaians in London stage dueling protests over bad governance
Kufuor raises concerns over factionalism within NPP
Jean Mensa, Bossman Asare pose biggest threat to Ghana's democracy – Sam George
Election 2024: Reject Alan's empty political tactics — NDC's Afaglo
Health Ministry summons management of Korle-Bu over GH¢765 cost of dialysis
Korle-Bu to review GH¢765 cost of renal dialysis
Factionalism is dividing and killing commitment in the NPP – President Kufour