Nana Addo's gov't has been utterly useless and reckless — Asiedu Nketia
The National Chairman of the National Democratic Congress (NDC), Johnson Asiedu Nketia has slammed the New Patriotic Party (NPP) government led by President Nana Addo Dankwa Akufo-Addo for the current economic crisis.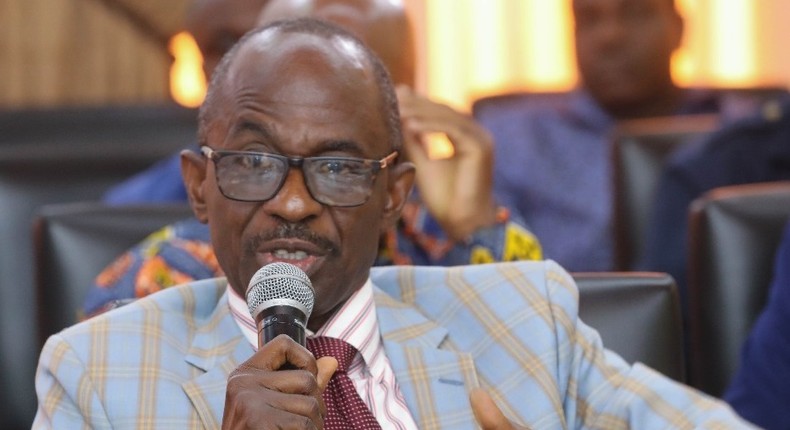 He said the government has had so many resources to work with yet they have failed.
Delivering what the NDC described as the "True State of the Nation Address", Nketia said the government has been "utterly useless".
According to him, "We, in the NDC, the only viable alternative to this bungling government, deem it necessary to straighten the records and expose the untruths presented to the nation through parliament by President Akufo-Addo and to highlight that our dire state is self-inflicted and deliberately so by this government."
"We, are certain in our minds, and believe the same to be true for all objective minds, that Ghanaians are experiencing excruciating hardships because the Akufo-Addo/Bawumia NPP government has offered utterly useless and reckless governance in the last seven years," he added.
Nketia indicated that the government has shown no restraint in the level of recklessness in governance.
He accused the NPP of deceiving Ghanaians that a chunk of the funds the government has borrowed was injected into the construction of roads. According to the Chairman of the NDC, only 1.6 percent of over GH¢820 billion have been used for the construction of roads in the country.
Recommended articles
I'll run a government by the people and for the people – Alan Kyeremanten declares
Man loses case after suing employer for sacking him over 6-hour toilet break
19-year-old lady accuses evil spirit of getting her pregnant, insists she's a virgin
Company develops technology that turns pig's blood into drinkable water
Kwesi Pratt mocks Bawumia for digitising school feeding programme
Woman dies on birthday after eating poisoned chocolates sent by ex-boyfriend's jealous lover
I'm not afraid of prosecution; even Jesus was convicted and killed – Prof. Frimpong Boateng
Nigeria states cut working days in a week to three for government workers
'Wo rush a, wo be ti, tone down on your youthful exuberance' - Prof Gyampo cautions Special Prosecutor