Quiz: Is 2021 your year of marriage?
The thing be say your marriage could be next year or never oo. Take this quiz and find out.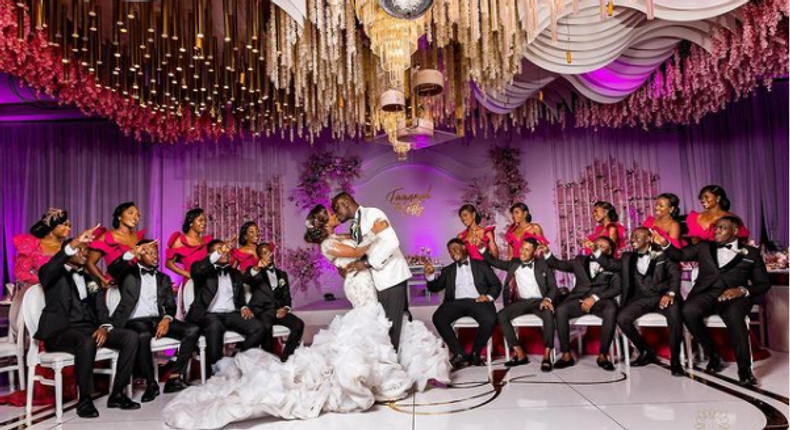 How old were you when you had your first relationship?
What's your love language?
What's your vibe on the idea of marriage?
Who amongst these people asks when you will marry?
Assuming coronavirus is vanishing with 2020, where are you having your honeymoon?
What do you look for in a potential love interest?
Choose your wedding goals
Which female celeb is spraying cash on you on your wedding day?
You are marrying live and coloured. Hip hip hip, hurrayyyy. You are saying bye to single life in 2020. Make sure to invite me.
You were almost there but Charley, ibi like maybe 2022 oo, just a year more to be single. Finish hard.
My friend focus on building on yourself and making money. It doesn't even look like your time is year. Let's just hope the oracle speaks on your behalf.
Eii but you, you don't even have a partner and you want to marry. Stop breaking people's heart, stop roaming about and find one person and settle down with if not, even 2030 won't be your year of marriage.
JOIN OUR PULSE COMMUNITY!
Recommended articles
Saudi Arabia players get N592 million Rolls Royce as gift following epic World Cup comeback win against Argentina
Married woman stabs husband to death for trying to have sex with her
Report: Mubarak Wakaso dropped from Black Stars squad for Qatar 2022
'Better than Messi' – Ghanaians react to Afriyie Barnieh's performance against Switzerland
Round of 16 Draw: Real Madrid to play Liverpool again, PSG, Messi to meet Bayern Munich
He wouldn't shake my hand - Nasty C reveals why he turned down Sarkodie's feature requests
Govt will freeze hiring of public and civil servants from January 2023 – Ofori-Atta
I'm not aware of fuel prices because I don't own a car - KT Hammond
Greedy and silly braggart — Nana Aba-Anamoah slams Charles Adu Boahen