"Bring him to us!" – Gt. Olympics express interest in talented goalkeeper at Nsawam prison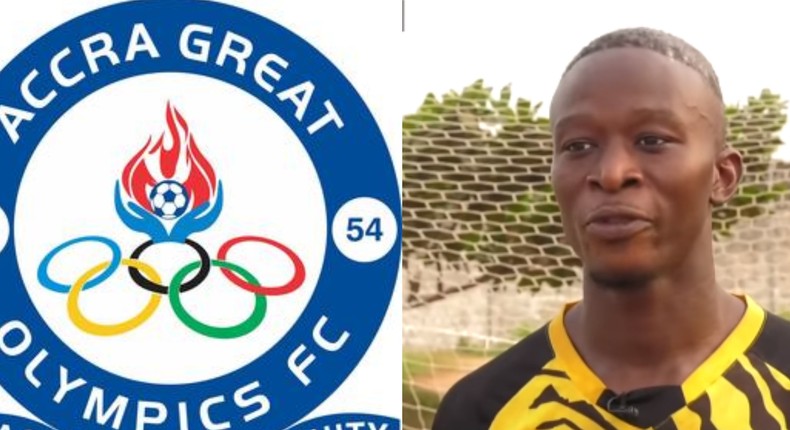 In a Twitter post, the club suggested that they would like offer a trial opportunity to Arhin Aboagye.
Aboagye's inspirational story as an inmate has been trending after it was told in a documentary by TV3's Juliet Bawuah, titled 'Football behind bars".
In a documentary, the young man tells the story of how he's been working hard to realise his dream of becoming a professional goalkeeper.
According to him, he has always wanted to become a goalkeeper but his parents preferred having him in school instead.
He said being in prison has dealt him a massive reality check and, he doesn't just look forward to being reformed, but also taking advantage of every opportunity to launch a career.
Now, Aboagye could be set for a spell in the Ghana Premier League, with Great Olympics expressing interest.
"Bring him to us...we'd love to give him a chance. Such a talented lad," the club wrote on Twitter after quoting a video of the documentary.
This comes after Ajax star Andre Onana promised to send a signed jersey and gloves to the convicted goalkeeper.
The Cameroon international goalkeeper was touched by Aboagye's effort to launch a career as a goalkeeper despite being in prison.
"Arhin, keep up the great work. I'll send you my signed shirt and gloves. I look forward to seeing you stop more penalties wearing them!" Onana wrote on Twitter after sighting the documentary.
JOIN OUR PULSE COMMUNITY!
Recommended articles
Benitez the fall guy for Everton's long malaise
Real Madrid ease past Real Sociedad after Barca and Atletico beaten
Wijnaldum rescues PSG after Lens leave Messi in a daze
Wijnaldum rescues PSG after Lens leave Messi in a daze
AC Milan move top of Serie A, Inter see off Roma
Lewandowski nets double as Bayern down Dortmund to go four points clear
Silva shines as Man City stroll to top spot in Premier League
Man City, Liverpool leapfrog Chelsea at top of Premier League
AC Milan move top of Serie A, Inter see off Roma