<scriptid="mct-script"src="https://app.mycountrytalks.org/embed.js"data-iframe-src="https://app.mycountrytalks.org/talks/9b3c8cc1-8a05-4fa0-bcc2-edef9d8b28d1/join?starting_question=1153"async></script>
Ghana's Finance Minister says the cedi is performing better under the NPP government
The Minister of Finance, Ken Ofori Atta has said that the cedi is performing better under the Nana Addo administration than it did under the erstwhile Mahama administration.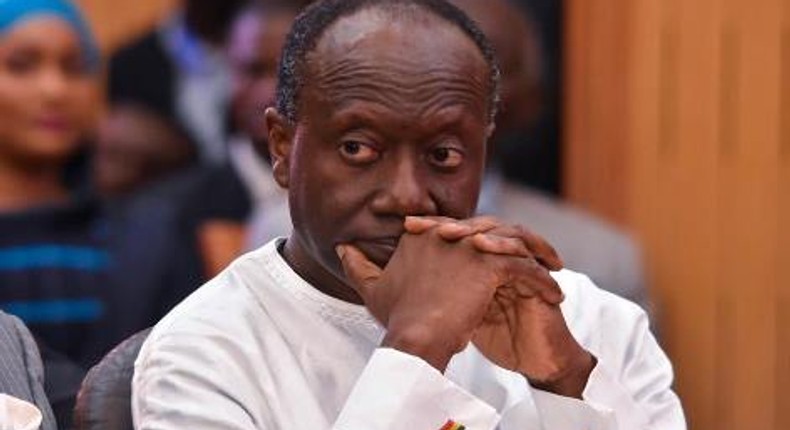 His comment comes weeks after a significant depreciation of the cedi.
"The cedi suffered major turbulence during the first quarter of the year mainly as a result of a confluence of factors including pressure on the current account as a result of income transfers by corporate as well as seasonal importers among others. This turbulence happened despite the strong economic fundamentals and improvements in our balance of payments which our government has achieved in the last two years."
"We have done so much work to ensure that the economic fundamentals are robust and able to support economic growth and transformation. It is also note worthy that despite this challenge, the cedi has performed better over the last two years than when compared specifically to 2012 and 2015," the Minister added.
He was addressing Parliament on Thursday (March 28, 2019).
Until earlier this week, the value of the cedi had greatly reduced. This sparked concerns about economic challenges.
At a point, the cedi was trading at GHc 5.80 to a dollar. It started gaining strength this week after a government intervention which was actually expected to yield evident results within two weeks.
However, a former Deputy Finance Minister under the Mahama administration, Fifi Kwetey said the recent appreciation of the cedi is only temporary and will depreciate again.
"This temporary injection that has taken place is basically going to have the same effect [as last year]. They did that, thinking that somehow that is going to lure the people into a certain sense of security but that security will be short-lived," he said.
JOIN OUR PULSE COMMUNITY!
Recommended articles
Africa's richest woman Isabel Dos Santos finds herself deep in another financial scandal
Net worths of Africa's richest people in the top 500
Top 10 richest mineral-producing countries in Africa
Akufo-Addo to address nation tonight on Covid-19, IMF deal
Polytechnic student commits suicide after losing his and roommate's fees to betting
E/R: Vehicle plunges into river, killing three
Top 10 African cities where it is most expensive to get food
8 persons arrested by Police at NDC primaries for various offenses
List of incumbent MPs who were booted out of candidacy