International Monetary Fund directs the government of Ghana to set lower target for inflation, here's why
The International Monetary Fund (IMF) has urged the government of Ghana o set a lower medium-term target for inflation.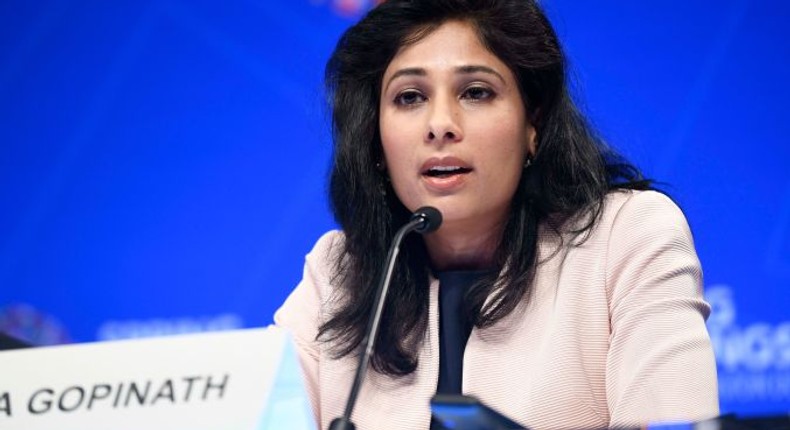 This, according to the IMF, will enable the economy remain competitive among its peers in sub-Saharan Africa.
"If inflation remains below or close to target, it may be appropriate to adopt a lower target over the medium term, provided that this change is carefully implemented and communicated. Coordination with fiscal policy would also be key, including to ensure that a lower target and related tightening of money supply would not crowd out private-sector credit."
IMF said this in its Article IV report to the country.
The government of Ghana achieved its medium-term inflation target of 8±2 in the 2020 Budget, despite a rebasing of the basket in August 2019 that saw inflation drop to 7.8 percent from 9.4 percent in July.
It was, therefore, expected that it would set a new and lower medium-term target in 2020. However, that didn't happen.
Due to this, the IMF says it would be better for managers of the economy to revise the target, especially when the country's peers in sub-Saharan Africa all have medium-term targets lower than the 8±2 percent – making their economies more competitive than Ghana's.
For example, Kenya has a medium-term target of 5±2.5 percent, South Africa is 3-6 percent and Uganda 5 percent.
The report, however, added that government says it will consider lowering the target, in order to "maintain competitiveness against trading partners and in line with ECOWAS criteria."
JOIN OUR PULSE COMMUNITY!
Recommended articles
Court orders lady to pay $80,000 to man for dumping him after he paid her school fees
Actress Benedicta Gafah ties the knot
Guest house boss shoots customer for complaining about malfunctioning TV
10 trending kente styles that took over the 'gram in January
German firm invests Sh350 million in Kenya to make the country a leading distributor of its product
East Africa continues to experience an impressive intra-trade growth trajectory
CHAN 2022: Ghana awarded 3 points, 3 goals due to Morocco pull-out
Missing twins saga: 37 Military Hospital apologises to couple …claims scans were incorrect
Police arrest 34 prostitutes in Tema, court grants each one GHC5k bail