Agyapa deal is the best for Ghana – Ken Ofori-Atta
The Minister of Finance, Ken Ofori-Atta has reiterated the New Patriotic Party's government resolve to set up the Agyapa Minerals Royalties Company.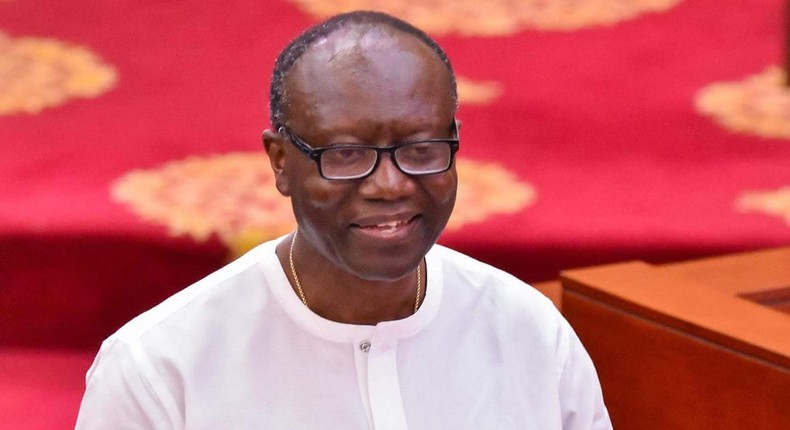 According to the Minister, the special purpose vehicle is the best thing to get value for Ghana's mineral resources.
Addressing the Board of the Minerals Incomes and Investment Funds (MIIF), Mr Ofori-Atta said government has taken note of concerns raised against the bill and the Attorney General will address them before taking it back to Parliament.
"You must continue with the work that has been done following the theme of the budget 'Continuity, Consolidation and Completion' and address and overcome all the concerns against the Agyapa transaction, so we can go to the market and create the first mineral royalty company in Ghana and in Africa because it is good for Ghana," he said.
In 2018, Parliament passed the Minerals Income Investment Fund Act 2018, which establishes the fund to manage the equity interests of Ghana in mining companies and receive royalties on behalf of the government. The purpose of the Fund is to manage and invest these royalties and revenue from equities for higher returns for the benefit of the country.
The government then, through the Minerals Income Investments Fund (MIIF), set up Agyapa Royalties Ltd to monetize Ghana's gold royalties. This was after Parliament approved the Agyapa Mineral Royalty Ltd agreement in the name of the Government of Ghana on 14 August 2020 despite a walkout by Minority members of the House.
In exchange, the company plans to raise between US$500 million and roughly $1 billion for the government on the Ghana and London Stock Exchanges to invest in development projects. However, the deal has become a subject of hot debate after concerns expressed first by the opposition National Democratic Congress, leading up to the December 2020 general election.
JOIN OUR PULSE COMMUNITY!
Recommended articles
There is a direct correlation between Ghana's housing deficit and unemployment - Dr. Amoah
Akufo-Addo opens €20M worth phase II of Accra Compost & Recycling Plant
Google to integrate Ghana's GPS into its map system - Bawumia
UNICEF teams up with Kumasi Hive for UPSHIFT Social Entrepreneurship Durbar
Akufo-Addo opens Ghana's largest bulk electricity supply point in Pokuase
Akufo-Addo opens Ghana's largest bulk electricity supply point at Pokuase
Over GHC100k lost in another bullion van robbery attack
Workers will be able to use their tier-2, tier-3 pension funds for mortgage soon - Housing Minister
Is it prudent to phase out the GHC1 and GHC2 currency notes and use their respective coin equivalents (Pulse Contributor's Opinion)