Bank of Ghana maintains policy rate at 30%
The Monetary Policy Committee of the Bank of Ghana (BoG) has maintained its policy rate to 30 percent in a bid to curb inflationary pressures.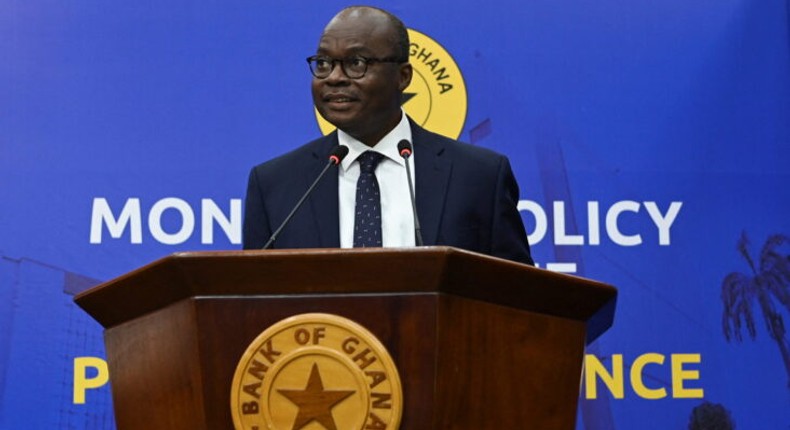 The Central Bank highlighted that it remains committed to achieving price stability and anchoring inflation expectations.
The Governor of the Central Bank, Dr. Ernest Addison said in the Committee's assessment risks to the inflation profile remain elevated driven by the second-round effects of food prices.
Speaking at a press briefing after the 114th Monetary Policy Committee (MPC) meetings held on Monday, September 25, 2023, Dr. Addison said the decision by the Central Bank to stay the policy rate is to quicken the path of disinflation on the back of underlying global pressures.
He said that given these considerations, the Committee decided to maintain the policy rate at 30 percent.
The Committee further indicated that while the expectation is for continued disinflation, it stands ready to respond appropriately should inflation deviate from this broad expectation.
Recommended articles
Top 5 largest economies in East Africa ranked
Ghana allocates GHS 100 million to propel youth-led start-ups and MSMEs
MoMo agents to limit withdrawals to GH¢1,000 per transaction for fair compensation
Deus.com.gh: Revolutionizing E-commerce in Ghana with speed and quality
AAC's Agri-Innovation: Turning rice fields gold for Ghana's smallholder heroes
MTN Ghana price increment takes effect today
Mohammed Amin CEO of Deus.com.gh clinches top honour as Best E-Commerce platform at 6th Ghana Industry CEO Awards
Brands AI and ROI Guide: 2024 Hootsuite social trend report
Top 10 African cities with the highest purchasing power