'J'Initiative advocates for educational reforms to include digital learning
Delivering a speech on "Education in Digital Age: Unleashing Creativity in the Cyberspace," CEO of 'J' Initiative Awo Aidam Amenyah said technology has advanced over the last 20 years and that it is imperative "we rethink our approaches to learning and education."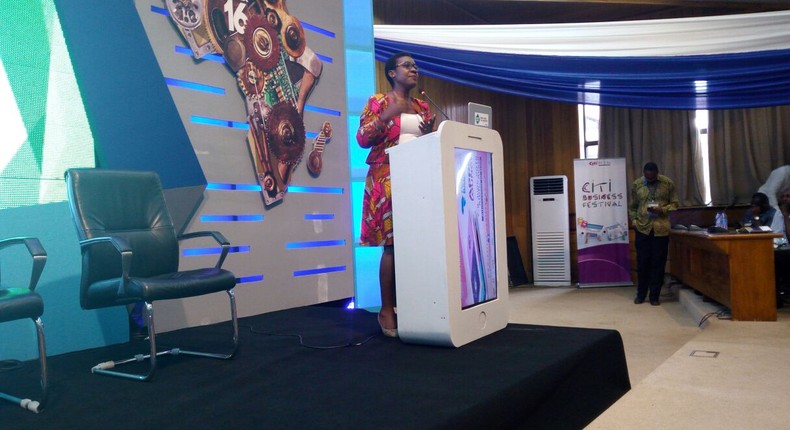 JInitiative, an online child safety advocacy group, has called for reforms in Ghana's educational sector to include digital learning.
Delivering a speech on "Education in Digital Age: Unleashing Creativity in the Cyberspace,"  at the 2nd African Mobile and ICT Expo (MOBEX 2016) in Accra, CEO of 'J' Initiative Awo Aidam Amenyah said technology has advanced over the last 20 years and that it is imperative "we rethink our approaches to learning and education."
She said: "We need to reform educational reform by rethinking how people learn. We need to fundamentally reorganize school classrooms. Instead of a centralized-control model (with a teacher delivering information to a roomful of students), we should adopt a more entrepreneurial approach to learning. Students can become more active and independent learners, with the teacher serving as consultants, not chief executive officers."
Amenyah said instead of dividing up the curriculum into separate disciplines (math, Integrated science, social studies, English language, etc), Ghana should focus on themes and projects that cut across the disciplines, taking advantage of the rich connections among different domains of knowledge.
"Instead of dividing students according to age, we should encourage students of all ages to work together on projects, enabling them to learn from one another (and to learn by teaching one another). Instead of dividing the school day into hour-long slices, we should let students work on projects for extended periods of time, enabling them to follow through more deeply and meaningfully on the ideas that arise in the course of their work," she added.
According to her, much of what children and young people learn in schools today was designed for the era of paper-and-pencil. We need to update curricula to make them appropriate for the digital age.
In addition, she notes that schools must prepare students with the new skills and ideas that are needed for living and working in a digital society.
She said: "We as Ghanaian should Rethink where and when people learn. Our education-reform initiatives which appear to assume that learning takes place only between the ages of 6 and 18, between 8:00 A.M. and 3:30 P.M.—that is, when children are in schools. But schools are just part of a broader learning ecosystem. In the digital age, learning can and must become a daylong and lifelong experience."
Touching on cyber safety, Amenyah highlighted the need to improve cyber safety for both children and parents.
According to her, there is "low digital literacy when it comes to protecting private information online and on social network sites like Facebook."
She said: "Understanding the behaviours of children and young people provides a premise on which an assessment of risks can be made and responses devised. This is particularly true of educational programs which, if they are to be successful, need to be purposively designed to encourage behavioural change. Socially constructed attitudes and norms regarding the opposite sex are directly related to their online behaviours and attitudes."
Amenyah said there is a big difference between what concerned parents understand and what their technologically savvy children know. "The rapid pace at which new media are evolving has left adults and children stranded at either side of a generational digital divide."
JOIN OUR PULSE COMMUNITY!
Recommended articles
Court orders lady to pay $80,000 to man for dumping him after he paid her school fees
Actress Benedicta Gafah ties the knot
Guest house boss shoots customer for complaining about malfunctioning TV
10 trending kente styles that took over the 'gram in January
German firm invests Sh350 million in Kenya to make the country a leading distributor of its product
East Africa continues to experience an impressive intra-trade growth trajectory
CHAN 2022: Ghana awarded 3 points, 3 goals due to Morocco pull-out
Missing twins saga: 37 Military Hospital apologises to couple …claims scans were incorrect
Police arrest 34 prostitutes in Tema, court grants each one GHC5k bail