Floyd Mayweather puts up rare supercar for sale
Floyd Mayweather's rare Ferrari Enzo is due to hit the auction block next month.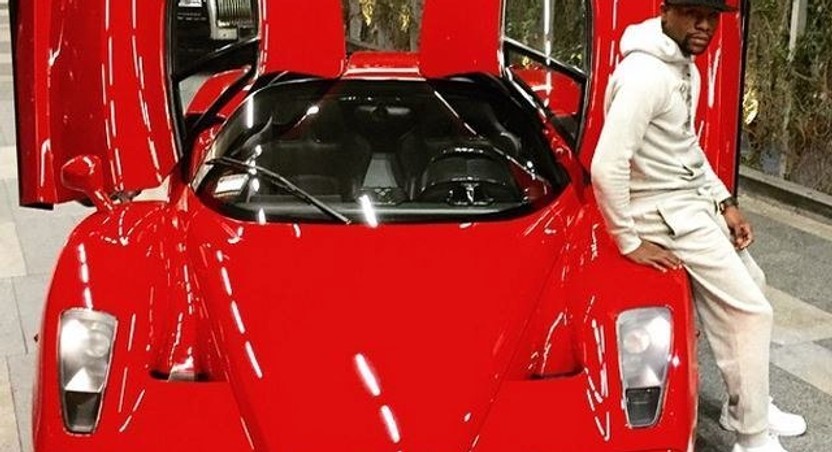 A rare Ferrari Enzo owned by Floyd Mayweather has been put up for sale.
This vintage supercar is powered by a 6.0-liter V12 engine that produces 660 hp, and has 560 miles on the odometer.
This isn't the first time this car has gone on sale.
Earlier this year, Floyd put up this car for $3.8 million(N756.9m), and it got a lot of positive responses.
In fact, his personal car dealer, Mr Obi Okeke, revealed that at least three people, who have made Forbes' Billionaires List, put in bids for the car.
"People have been calling from all over the world from countries like Australia, Japan, Great Britain, Germany, Austria, India, South Africa, Nigeria and the United States."
Would you pay N756.9m for Mayweather's rare Ferrari Enzo?
JOIN OUR PULSE COMMUNITY!
Recommended articles
REPORT: Medikal arrested for brandishing a gun on social media (VIDEO)
Jesus Ahuofe denied bail in Shatta Wale saga
Here is the exact reason why Shatta Wale has been remanded for one week
Ghana police invites Nana Romeo over Shatta Wale shooting prophecy on his show (VIDEO)
These 'titties leaking' but my sex tape won't leak because I don't have one - Efia Odo (VIDEO)
'I want to go to jail' - angry Shatta Wale tells critics whilst leaving court (WATCH)
Hundreds of Shatta Wale fans storm court to chant 'Free Wale' (VIDEO)
Shatta Wale remanded for one week
Shatta Wale, 3 others appear before court today