Host bids farewell to E! News in 'tears of joy'
Giuliana Rancic leaves E! News after hosting for 14 years!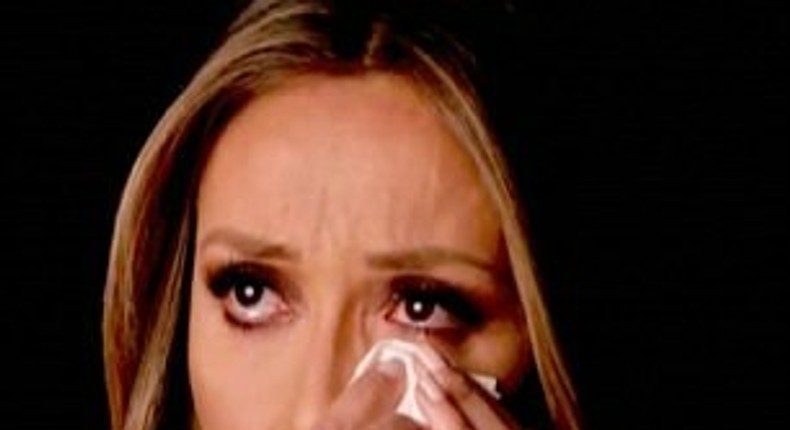 Giuliana Rancicgot emotional as she hosted her last show on August 10 after hosting E! News for 14 years.
The 40-year-old star (also known as Giuliana DePandi)ended her reign as the best entertainment anchor in the biz, breaking our hearts in the process. But while Giuliana was just as emotional as us about her departure, she's going to be okay; she cried "tears of joy" after her final episode.
However, Giuliana will continue as host of Live! From the Red Carpet and the co-host of Fashion Police later in September.
She spoke to PEOPLE magazine about her feelings following her final episode on August 10, which were "bittersweet;" she was obviously upset about the end of her run, but optimistic about the changes ahead.
''I knew this day would be bittersweet but I was not prepared for how incredibly special it would be. I am lucky to have worked side-by-side with some of the most talented and kindest people in the business who gave me the most loving send-off I could have ever hoped for. I cried tears of joy but today feels like my graduation day and I can't wait to write my next chapter,'' Giuliana told PEOPLE.
Giuliana will be replaced by new comer, Maria Menounos... We will miss you too, Giuliana!
Recommended articles
Samini calls out Sarkodie for exploiting fellow acts, details encounter with the rapper
Shatta Wale accepts 'big brother' Sammy Flex's advice to cancel his Freedom Wave Concert
Sarkodie is 2 faced and disrespectful - Samini
I can't believe I fell for that 'Dr. UN Award' nonsense – D-Black mocks himself 3years on
MzVee adds her voice to #OccupyJolorbiHouse protest; says 'the gov't has ignored us'
Stop disrespecting Nana Addo and Bawumia; NPP reportedly writes to United Showbiz
Ama Governor admits sleeping with women but it's no grounds to not be called to Bar
AFRIMA mourns Mohbad, call for institutions in African music industries
'With the right support and investment, I can fill the O2 Arena' - Samani Dagaati