Yvonne Nelson says she's cool with Shatta Wale
Yvonne Nelson has revealed she has no beef with Dancehall artiste, Shatta Wale.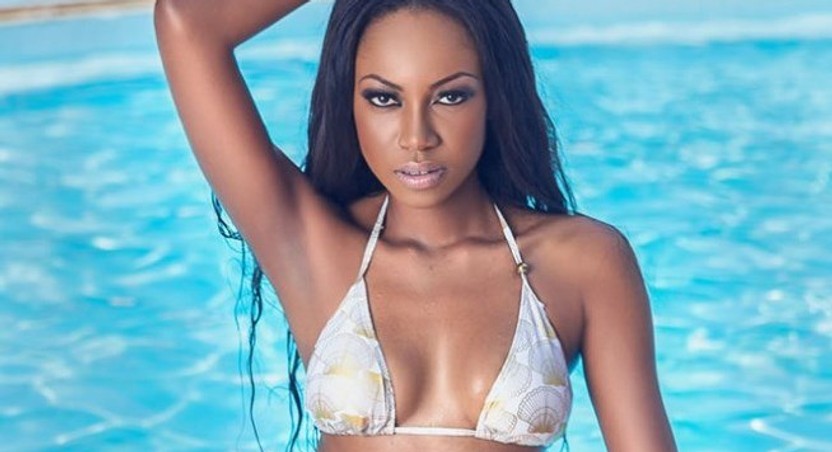 Actress Yvonne Nelson has revealed she has no beef with Dancehall artiste, Shatta Wale.
She told Sammy Forson in an interview on Route919 on Live FM Wednesday afternoon, she has nothing against the 'Hold It' hitmaker.
"I hope so.. I guess." she said
A report last week claimed the two had a disagreement at the 4SyteTV Awards 2015.
The report said behind the scenes, where there were no cameras, something no one expected happened at the event and we just couldn't keep it all to ourselves without letting you know.
Shatta Wale, moments before his performance left to change costume and to get "that something" and usual, the Dancehall king was followed by his loyal Shatta Movement team. They wouldn't let a second breath, without chanting his name as they followed him.
Just unfortunately, one of the bodyguards of Shatta Wale either mistakenly or intentionally pushed Yvonne Nelson who was by then granting an interview to another media house, some few steps from the alternative entrance of the hall. The push was soo great that, Yvonne Nelson almost fell on the ground, if not for the timely support Bismark The Joke applied with his body to prevent the "Yaa Asantewaa" of our time from smashing from the ground.
The A-List Actress fumed with soo much anger and started ranting some unprintable words at Shatta Wale but not in his presence. She would have been calm, if Shatta Wale had just apologised to her, but that didn't happen, and we cannot tell if it was that Shatta didn't recognize her in the dark, or he was soo much "highly excited" he didn't see the need.
The entourage of the SM Family also cared less and they followed their king to make a grand entry into the room. An eyewitness revealed to Ghbase.com that, Yvonne Nelson who was soo angry then, started heading towards her car together with Bismark The Joke, revealed that, she was a fan of Shatta Wale and even wanted to feature him in her upcoming movie and use one of his hit songs as the theme song in the movie.
She was heard saying, that she was disappointed in Shatta Wale for not making an effort to just say sorry on behalf of the person who pushed her, as the person was part of his team, and considering the fact that, he also saw what happened.
Our eyewitness also disclosed that, as anger boiled in Yvonne's body, she was heard saying in Twi, "Why? Shatta he doesn't clean his a** or after the show, he won't bath again". That statement from Yvonne Nelson shocked those who were around at the time and someone even shouted that, Yvonne doesn't respect at all.
JOIN OUR PULSE COMMUNITY!
Recommended articles
Twene Jonas slammed for saying he will give the IGP 'Abrofo mmaa' to chop free for his good work
'I didn't get anything tangible from Taxi Driver apart from fame' - Mikki Osei Berko backs T.T
Ibrahim Mahama, Stonebwoy, Delay and more win at 2021 EMY Africa Awards ( Full List)
Ghanaian artiste commits suicide after 'friend' said 'kill yourself' on his post
2hype Kaytee: Showboy discovers new talent while in prison, drops debut single (WATCH)
'Shatta Wale in high spirit at Ankaful Maximum Security prison' - Management
Akrobeto goes global again as Borussia Dortmund uses his video to announce next match
Gun found in Jesus Ahoufe's house after police search (VIDEO)
'He will soon arrest Kuami Eugene for stealing songs' - 10+ funny tweets about the IGP